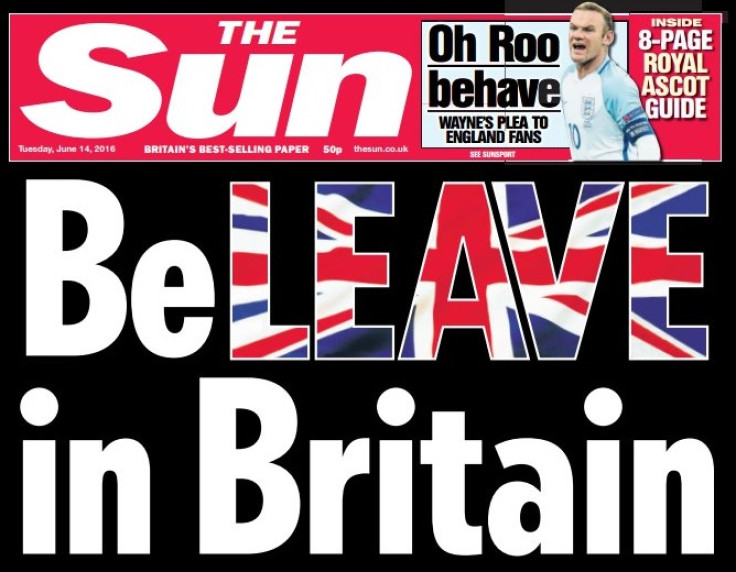 The Daily Mail wants to leave but The Mail on Sunday says we must remain. The Times backs David Cameron and staying in the European Union but The Sunday Times is on the side of Boris Johnson and a Brexit.
The EU referendum has divided opinion across the country and Britain's newspapers are no different. The Guardian was the final title to nail its colours to the mast after it unsurprisingly urged its readers to vote Remain on Thursday.
Sunday titles used their final editions before the vote to outline where they stood on the debate, revealing splits in newspaper stables.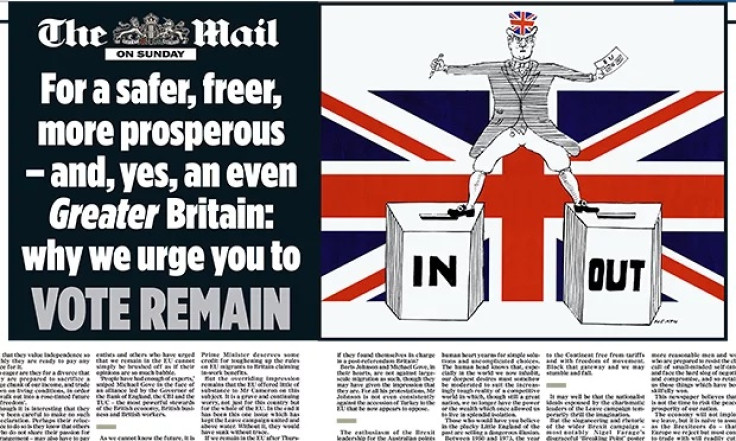 The Mail on Sunday told its readers now was not the time to leave and risk "peace and prosperity" in the UK while its sister publication, The Daily Mail, went the other way and supported the Leave vote.
Both The Guardian and Sunday sister The Observer backed Remain but over in Rupert Murdoch's camp there was a split when The Sunday Times said voting to exit the union would stop closer integration while The Times said the UK should remain in.
There was no such split at the Telegraph Media Group where both The Telegraph and The Sunday Telegraph wants the UK to cut up its membership card while The Sun and The Sun on Sunday both think the country would be better off leaving.
Which way are the national press leaning?
The Sun - Leave
The Sun on Sunday - Leave
The Times - Remain
The Sunday Times - Leave
Daily Mail - Leave
Mail on Sunday - Remain
The Mirror - Remain
The Sunday Mirror - Remain
The Express - Leave
The Sunday Express - Leave
The Guardian - Remain
The Observer - Remain
The Telegraph - Leave
The Sunday Telegraph - Leave