EU and Turkey agree 1 for 1 refugee swap but final approval on €3bn deal will take longer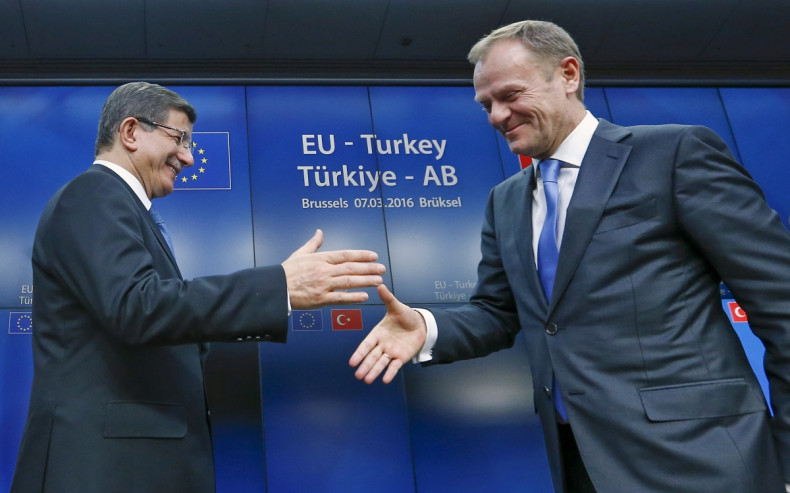 The EU and Turkey have achieved a breakthrough in talks to resolve the refugee crisis but a final approval of the deal reached at the Brussels summit has been delayed. European leaders said broad outlines of the proposals have been accepted and expressed hopes for a full agreement later this month.
After 12 hours of talks, the European Union consented to a so-called "one in, one out" proposal – resettling one Syrian refugee in Europe for every asylum seeker returned to Ankara from Greek islands. Ankara suggested the swap scheme in return for more political and economic concessions from the EU.
German Chancellor Angela Merkel, who called the proposal a "breakthrough", said the deal would streamline the movement of legitimate asylum seekers between Turkey and Europe. A final agreement on the proposal is expected during the next summit on 17-18 March.
"President of #EUCO will take forward the proposals and work out the details with the Turkish side before the March #EUCO," tweeted Luxembourg Prime Minister Xavier Bettel. In the next tweet, he wrote: "We agreed to work on the basis of 6 principles," without elaborating.
The Turkish proposals, which included a demand for an additional €3bn (£2.3bn; $3.3bn), came as a surprise at the EU summit, leading diplomats to wonder whether to vet the deal in a short duration.
"It has been a long and difficult evening but I think we do have the basis for a breakthrough which is the possibility that, in future, all refugees who arrive in Greece will be returned to Turkey," said Prime Minister David Cameron.
"That would, if implemented, break the business model of the people smugglers and end the link between getting in a boat and getting settlement in Europe. That is something that I have been arguing for a year and I think this is significant but only if it is fully implemented and that's what needs to happen next."
It is still unclear whether the leaders can find an easy way to implement the complex proposal, given the logistical challenges involved. Turkey is a preferred route for migrants to Europe. It has accepted an estimated 2.7 million refugees from war-torn Syria.