A spanner will be thrown into Theresa May's Brexit plan when the EU demands Northern Ireland follow Brussels' rules and regulations.
The European Commission's draft withdrawal agreement due out on Wednesday (28 February) will effectively insist that the border between the UK and the EU would be in the Irish Sea should the UK want to oppose Brussels on trade, the Telegraph reported.
France and Germany are said to want a legal agreement on the British province and a hardline stance from the EU will make it hard to negotiate a Brexit deal.
"In practice, the EU wants the European Court of Justice to have jurisdiction over Northern Ireland, which will then become a rule-taker for large swathes of EU law," a source briefed on the text told the paper.
The EU's document will display a push for a hardline Brexit agenda in Brussels and will ignore demands for a compromise on the border, insisting on alignment between the UK and the EU.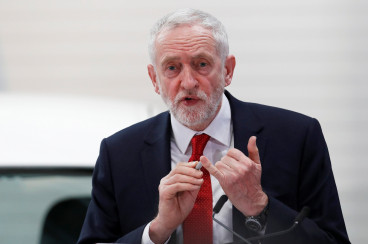 EU sources have said that membership of a customs union with the EU which the prime minister opposes, could be part of a compromise for a UK-EU trade deal.
But any such move would be opposed by the Tory Brexiteers and Democratic Unionist party (DUP) which props up the Tories in government.
On Tuesday (27 February) the international trade secretary Liam Fox will attack the Confederation of British Industry (CBI) for backing Labour's policy announced by Jeremy Corbyn that would support staying in a customs' union.
The Labour leader said his party would accept EU regulations in return for tariff-free access to European markets, in a move which has been praised by business leaders.
But Fox will say in a speech in London: "Labour's confused policy would be bad for jobs and wages, it would leave us unable to sign up to comprehensive free trade deals, and it doesn't respect the result of the referendum," The Times reported.