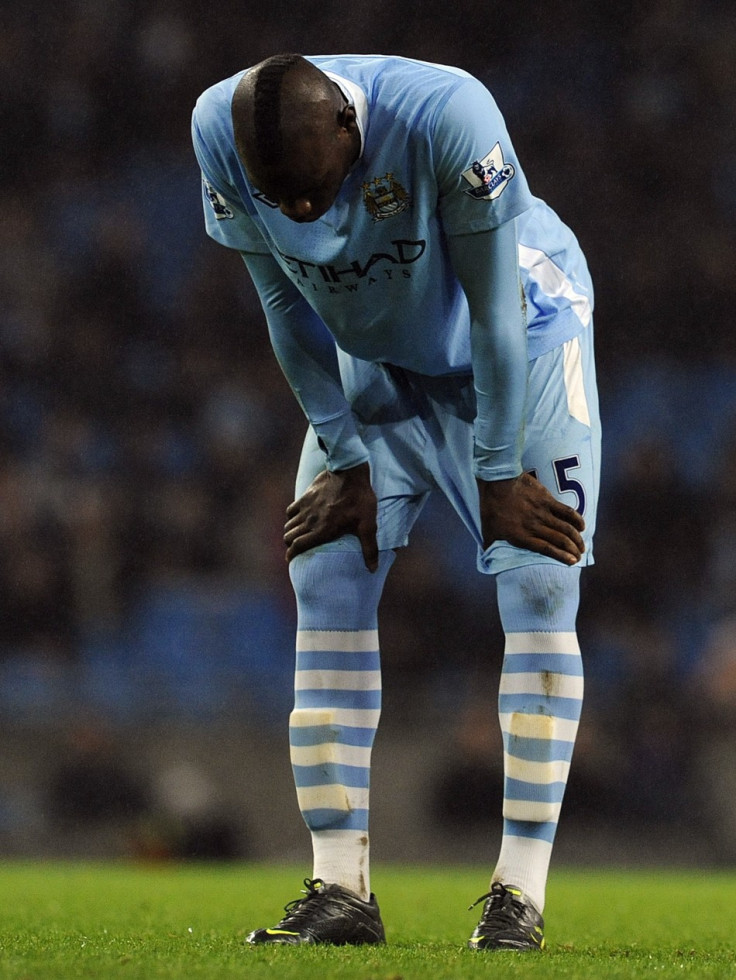 There is growing concern about coloured players being victims of racial abuse during the summer's 2012 European Championships in Ukraine and Poland and Manchester City striker Mario Balotelli has threatened to walk off the field if anything of that sort happens to him. In addition, he has been quoted as saying he would "kill" anyone who hurled a banana at him.
This follows news that families of Arsenal wingers Alex Oxlade-Chamberlain and Theo Walcott have decided not to go to Eastern Europe as they fear for their safety. However, the Italian striker feels racism is unacceptable in today's world.
"I will not accept racism at all. It's unacceptable. If someone throws a banana at me in the street, I will go to jail, because I will kill them," said Balotelli, according to ESPN.
Balotelli's comments come after former Arsenal defender Sol Campbell warned everyone, especially England supporters of African and Asian descent, that travelling to Ukraine and Poland could be very dangerous, according to an earlier IBTimes UK report. The former England defender, after watching a documentary by BBC's Panorama depicting widespread racism in both nations, said he felt UEFA should not have allowed Poland and Ukraine to host such a prestigious event.
However, Ukraine's Euro 2012 director Markian Lubkivsky said Campbell's comments were irrelevant and there were no racism concerns in his country.
"If the player Campbell has such a vision, than it is his own point of view, and it cannot be projected for the whole country. His statement is simply insolent for us and we do not understand the aim of it," said Lubkivsky, according to a BBC report. Former Chelsea player Andriy Shevchenko also spoke up, saying the fans had nothing to fear in Ukraine.
"We don't have a real problem here about racism. The country is very quiet and people are very friendly," Goal.com quoted Shevchenko as saying.
However, in spite of the assurances, Balotelli will be on alert. He has had to face racism on several occasions earlier in his career, most recently during City's Europa League clash with Porto, when the local fans chanted racial slurs against the 21 year old striker. In another incident in June 2009, when Balotelli was playing for Inter Milan, he was racially abused and hit with bananas in a bar in Rome, when he was out with his Under-21 Italy teammates.
"It was lucky that the police arrived quickly because, I swear, I would have beaten them. I would have really destroyed them. I hope it never happens again," said Balotelli, according to a Daily Mail report.
Balotelli, who is of Ghanaian descent, added he hoped the 2012 Euros would pass without any problems.
"Let's see what happens at the Euros. I hope it will pass without a problem. I really couldn't deal with that," he said, according to a Mirror report.