Major Euro 2012 major sponsor Carlsberg are in support of UEFA bringing the tournament to Poland and the Ukraine, with marketing senior vice president Khalil Younes insisting that the encouragement of debate around racial problems helps bring the issues to light and improve them considerably.
With marketing and sponsorship becoming more important and competitive than ever at tournaments like the Euros, Carlsberg have aimed to be as creative and modern as possible in their support of the tournament in Eastern Europe.
Initiatives such as Facebook and smart phone apps, along with environmental and ethical enterprises are now a thing of the norm, and Younes has been pushing the beer brand from every aspect in the lead up to the opening match between Poland and Greece.
"We are very much about bringing marketing into the 21st century with Carlsberg," he told IBTimes UK. "And that's why we're bringing fans even closer to the Euros than ever before.
"We have a smart phone application that fans can take on challenges and get all the news and info they need, a big presence on Facebook and we've introduced recycling bins around the parks that encourage fans to vote for their team with their rubbish; these are just some of the fun ways we're improving fans' experiences at these tournaments."
The fan parks are a big part of Carlsberg's initiative to get closer to the fans, with exclusivity over beers sold at the daily events around the countries and flagship bars to make consumers aware of their brand. The brand can also offer four fan camps, which provide accommodation as well as non stop events.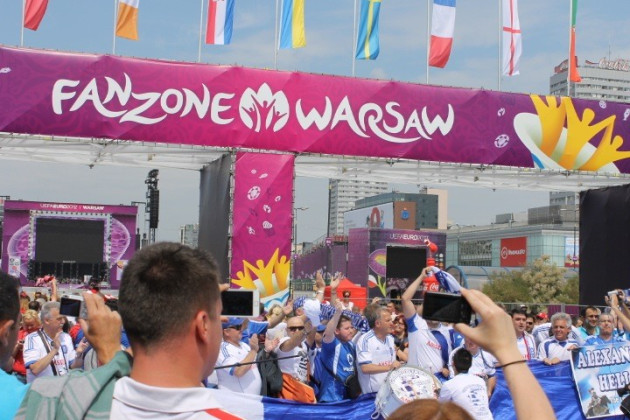 And Younes believes that with all of these different ways of showing off their product, it can take Carlsberg to far higher heights than previously enjoyed in the region as a brand.
"For Carlsberg, these tournaments are so important because it can take us so much higher in terms of brand awareness and preference compared to other beers," he explained.
"In some countries we may not be in the top three beers, but after something like this it can take us to the top because people are so much more aware of what we can offer."
But with sponsorship comes a great deal of responsibility, and consumers are more concerned than ever that their brands may not be taking a stance where necessary to make sure that the event they're supporting sets a positive example in society.
Debate still rages over whether Poland and the Ukraine deserved to hold the Euros amongst racial issues within the countries, and a recent documentary shown in England on the BBC only brought tensions higher as former England international Sol Campbell warned fans may come home from the countries in coffins if they're of a racial minority.
But Younes offers a different perspective to the discussions, saying that Carlsberg have taken into account what is being said, but they still support UEFA on the basis that they are sending out the message that racial discrimination is not acceptable in any country.
"I'm aware of the debates that have been taking place and we fully support UEFA's stance on it," he said.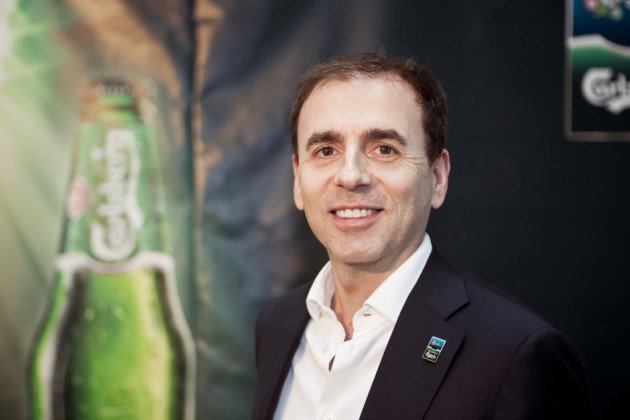 "And I believe that it's important to bring about debate over these kinds of issues. If the Euros weren't being held here we wouldn't be talking about it, and UEFA's message is to stop this from happening in football around the world.
"We fully trust UEFA to deal with these issues in the appropriate way and make the tournament an enjoyable one for everyone."
So far UEFA have certainly had their hands full with controversy surrounding racial problems, and are currently investigating Russia after reports of problems in their match-up with Czech Republic on Friday night. The Holland national team also said racist chants took place during their training session last week, but the side haven't made a formal complaint to the European Football body as yet.
FARE, an organisation who aims to stop racism in Football within Europe and works closely with UEFA, backed Carlberg's stance at their launch on Friday, with numerous spokesman saying that referees would now have the power to help stop problems that have been rife in the game across Eastern Europe for far too long.