UEFA supported anti-racism group FARE has launched a campaign to target racism at Euro 2012, with the group announcing they will create up to 300 self-declared inclusivity zones and a 'Respect Diverty' theme for the semi-finals.
A documentary produced by English station BBC about the issues surrounding racism in Poland and the Ukraine paved the way for some, including former England player Sol Campbell, to claim that the tournament should not have been staged in countries who still face deep seeded problems with different cultural groups.
But Poland and the Ukraine hit back, saying that the documentary only represented a minority of people, and that the tournament would be unaffected by their attitudes.
Polish Prime Minister Donald Tusk said: "Nobody who comes to Poland will be in any danger because of his race.
"This is not our custom, as is not pointing out similar incidents in other countries, although we know they take place. In Poland, they're a rarity."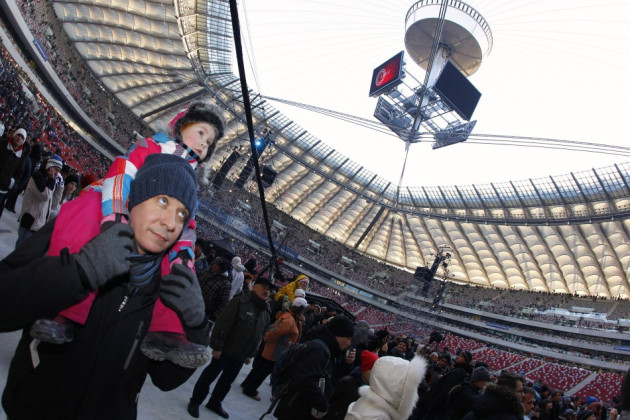 And now FARE are acting to help assure fans that they will be safe when the tournament begins in a week's time, with the group putting into place a reporting hotline for fans to use if a racist incident occurs and a group of ambassadors pushing the cause during the course of the tournament, including football legend Clarence Seedorf.
FARE spokeperson Rafal Pankowski told reporters of the event: "This is the first major football event to be held in Eastern Europe in the modern era and it is one that we have been anticipating for a long time.
"We have well documented issues with discrimination in football but I am also confident of the strong messages that will be sent out, and the contingencies we have to deal with problems. There is also no doubt that the majority of the people of our countries will do their best to welcome visitors regardless of their background or nationality.
"Our biggest achievement has been to start a dialogue and to raise difficult issues, a process that will contribute to the social development of both our countries. We have a close working relationship with UEFA and are proud to be implementing partners of the Respect Diversity - Football Unites campaign."