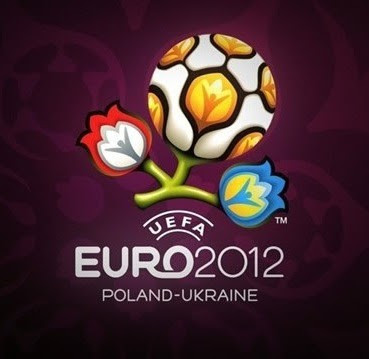 The final set of first round group stage games for the summer's 2012 European Championships are all but over and there are already some interesting results and controversies. Monday evening will see the teams from Group D in action, with heavyweights England and France going head-to-head in the first game, followed by Sweden and Ukraine playing at the NSK Olumpijs'kyij in Kyiv. The co-hosts will look to take advantage of playing at home and give Swedish coach Erik Hamren a difficult start to the tournament.
Euro 2012 So Far:
In the opening games, Greece dispelled any fears they would once again look to stifle opponents (as they did en route to their only major international title - the 2004 European Championships), as Fernando Santos' men play rather well to secure a 1-1 draw against co-hosts Poland. In other group game, the Russians routed the Czechs 4-1.
Group B saw tournament favourites Holland confidently handled and beaten, 0-1, by a well-organised and disciplined Danish outfit; a tactic that the Portuguese looked to replicate against another tournament favourite - Germany, This time, though, the big guns of Die Mannschaft held their nerve and claimed a 1-0 win themselves.
Finally, Sunday's game served up yet more goals and talking points, as a largely wasteful Fernando Torres was symptomatic of a stuttering Spanish performance; the reigning European and World Champions managed only a 1-1 draw against an Italian outfit that did their defensive traditions proud. The second game saw the Croatians hammer three past a hapless Republic of Ireland.
In Group D:
One of the biggest talking points ahead of the Sweden - Ukraine tie is, unfortunately, not on the pitch. Issues of racism have haunted the 2012 Euros even before it started and they seem to show no signs of going away.
In a report by the Guardian, from a couple of days ago, the matter seemed so serious as to have the Ukrainian ambassador to the UK accuse broadcasting service BBC of bias over racism claims. Volodymyr Khandogiy dubbed a documentary show - Panorama (Euro 2012: Stadiums of Hate) - as "biased and unfair" and while he acknowledged problems, he insisted the BBC programme was wrong.
"We do have instances of bad behaviour, intolerable behaviour, including [racial abuse] on the ground," he was quoted as saying, "But still they are instances. We are prepared to investigate and to get to the bottom of these instances rather than to generalise about racism in Ukraine." The row escalated after former Arsenal defender Sol Campbell also weighed in, telling Panorama fans should avoid travel to both Poland and Ukraine or "end up coming back in a coffin".
The game between Sweden and Ukraine, therefore, takes places against a rather strained geopolitical backdrop, not unlike the World Cup game between the US and Iran in 1998 but perhaps not yet so invested with political tensions.
The other game in the group is between England and France and will see the renewal of a strong rivalry that will draw from a number of plot points, including focus on the new England manager Roy Hodgson and the performance of France at a major tournament (after problems, both on and off the field, at the 2008 European Championships and the 2010 FIFA World Cup). You can read a full IBTimes UK preview of that game here and an IBTimes UK analysis of France's recovery here.
The Build-Up:
Ukraine tend to line-up with a 4-4-2 on paper but the extent to which the wingers push on and the second striker drops into the hole means, in practice, it changes to a 4-2-3-1. Blokhin is usually keen on using space down the flanks and will count on Andriy Yarmolenko and Evhen Konoplyanka to deliver accurate balls into the box. A major problem for Blokhin will be the unavailability of star striker Andriy Shevchenko. The former AC Milan and Chelsea striker has been diagnosed with a recurring back injury. In Shevchenko's absence, Blokhin may turn to Artem Milevskiy and Marco Devic.
Defensively Ukraine's woes will start right with the goal keeper's position. Long time first choice keeper Oleksandr Shovkovskiy is injured, as are a number of back-up options. The full-back positions are a bit more stable, with Bogdan Butko, Evhen Selin and Oleh Gusiev among those available. In midfield, Bayern Munich's Tymoshchuk is a sure starter. The only question is who will get the nod alongside him - the candidates are Ruslan Rotan and Denys Garmash.
Blokhin, meanwhile, has admitted, like Hodgson, the pressure is on his side.
"[Hosting the tournament is] like a tornado that could throw us in an unknown direction," Blokhin said to Sky Sports, adding, "These guys have to face up to it, whether they like it or not. We expect everyone to do their best."
The Swedes, on the other hand, have less to worry about, both in terms of illnesses and injuries and pressure. The poor performance in the 2010 World Cup saw Lars Lagerback relieved of his dutiers and Erik Hamren introduced. The result was a switch to a more attacking style of play and the confidence is clear to see. Sweden finished second in their qualifying group (behind Holland) but avoided the play-offs, going through to the Finals as the best second-placed team of all groups; most worryingly for Ukraine, they were one of only three sides to score 30 or more goals in qualifying.
The biggest positive change Hamren has overseen is the integration of often controversial AC Milan striker Zlatan Ibrahimovic. The lopsided and dour 4-1-3-2 of Lagerback's era was scrapped for a more contemporary 4-2-3-1 system, with the former Barcelona man upfront. More importantly, Hamren retained the work ethic that characterised Lagerback's days - a fact evident by the full backs and one of the central defenders (a ball-playing deep-lying playmaker, when the team is in possession) moving up to support the midfield line. The advantage of that tactic is it can crowd out the midfield, making life difficult for teams like Spain and Germany, who rely on finding space to either thread passes through or use a winger's pace.
Sweden's secret weapon, unveiled in February in a game against Croatia, is dropping Ibrahimovic into the hole behind someone like Johan Elmander. The gamble paid off, with a convincing 3-1 win and given the Milan player's desire to see more of the ball, it might be one Hamren will take again.
Most positions in the first team are already settled. The only doubts will be over right back Mikael Lustig, who is short of match practice and could be replaced by Andreas Granqvist. The big hole, though, is in the centre of defence, where Daniel Majstorovic was ruled out of the tournament with an injury.
Team News:
There is good news for Ukraine, as Blokhin has confirmed a number of key players who were suffering from food poisoning have recovered. This means Tymoshchuk and Andriy Voronin are likely to return to the line-up.
Sweden, meanwhile, have no concerns. Forward Elmander has regained full fitness and will be ready to play, as will rivals for the spot alongside captain Ibrahimovic Ola Toivonen and Markus Rosenberg.
Facts:
This is Ukraine's European Championship debut; the only opther major tournament they were at was the 2006 World Cup
Sweden have won all four recent friendlies and eight of 10 qualifying games
Ukraine will boast as many as eight players from the 2006 World Cup squad
Sweden will go into a major tournament with Lagerback as coach for the first time since the 1994 World Cup
Ukraine have lost four of their last eight games at home and lost 0-1 to Greece in the last competitive game on home soil - a World Cup qualifier in November 2009
Where to Watch Live
You can follow the action live, from 7 pm (BST) onwards, on BBC One and through BBC Radio 5, as well as the official UEFA Web site. The highlights will be available on BBC One and the BBC sport Web site.
Probable Line-Ups
Ukraine: Pyatov; Husyev, Khacheridi, Mykhalik, Selin; Tymoshchuk, Nazarenko, Konoplyanka; Yarmolenko; Devic, Voronin
Sweden: Isaksson; Lustig, Melberg, Olsson, Granqvist; Elm, Svensson, Kallstrom, Larsson; Toivonen; Ibrahimovic