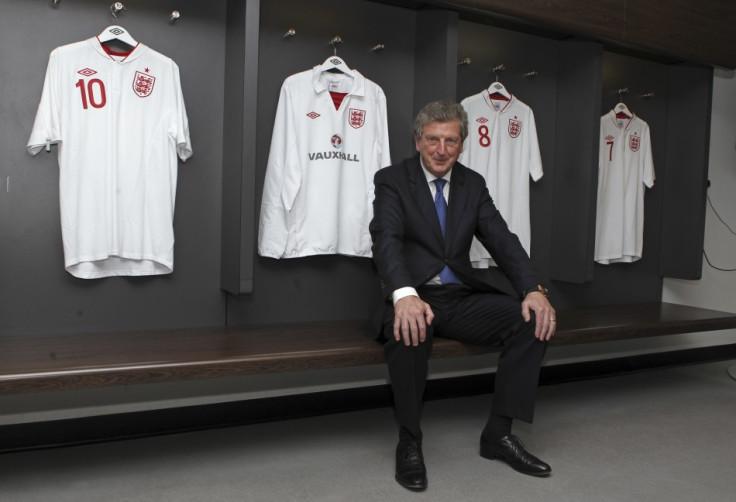 England manager Roy Hodgson has admitted his side is feeling the weight of expectations, going into their Euro 2012 opener against France on Monday.
Despite having some of the most talented players in the world, England have won just one major tournament (the 1966 World Cup) so far. They have failed to add to that triumph despite often being considered one of the favourites in most tournaments since and Hodgson said he was worried by the weight of that history.
"We have not won as many tournaments as we should have done. We all feel that weight. There is nothing we can do to take that weight from our shoulders, except to embrace Euro 2012 and make certain we are not afraid of it," BBC quoted the England manager as saying.
"We have to believe in ourselves and the players should go out as they do every week in the Premier League in similarly pressurised situations playing in front of 50, 60, 70,000 fans with quite a lot of expectation and weight on their shoulders," Hodgson stressed. The England boss claimed he was pleased with his side's preparation for the much-hyped clash against France.
Hodgson was appointed as the national team manager last month, while he was still in charge of West Bromwich Albion. He had less than 30 days to select a squad and prepare them for the tournament but despite the lack of time, the former Inter Milan boss is confident going into this massive game against Laurent Blanc's side.
"I'm happy with what we've achieved in these first 39 days. I don't think the players could have worked harder for me in the training sessions to become a team. You could say we haven't had as long as we would have liked to put the team together but, on the other hand, these lads have played with each other on many other occasions. I'm not convinced if we had had more time we would have been better prepared," Hodgson pointed out.
Meanwhile, France boss Blanc has criticised England's style of play in recent friendlies. The English registered 1-0 wins in Hodgson's first two games in charge and Blanc believes the 64 year old has been deploying a negative approach.
"If the English are waiting for us to come at them, it'll be 0-0 and we might get a goal from a set-piece. We'll play our own game. I hope the side that plays more football will win the game, but it's not always the case that that happens in football," the Telegraph quoted Blanc as saying.
France have won four of their last five meetings with England. The last time the two sides met on a big stage was in Euro 2004 where Les Blues won 2-1 after Zinedine Zidane beat the clock twice to score a spectacular free-kick and a penalty in injury time to turn the game on its head. Frank Lampard had put England ahead in the first half.