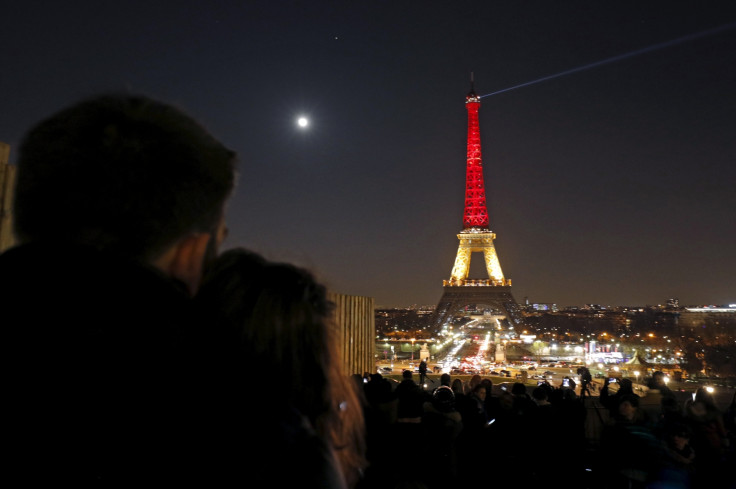 Euro 2016 fans will soon be able to light up Paris's iconic landmark, the Eiffel Tower, in the colours of their favourite team for a month via social media. Beginning on 10 June, French telecommunications company and tournament sponsor Orange will change the colour of the tower's lights based on the team with the most social media support on Facebook, Twitter and Instagram using hashtags suggested by the Union of European Football Association (UEFA).
During the tournament, which runs from 10 June to 10 July across various venues in France, the number of social media posts for each team will be counted on a daily basis from one minute past midnight until 9.30pm. The French landmark will then be adorned with the national colours of the team with the most support on social media until midnight.
According to Quartz, fans with "the most creative social posts" will also see their posts up in lights and projected onto the landmark itself.
Given the fact that social media campaigns can easily be hijacked and go horribly wrong, the company says it will have a large team of moderators to handle trolls during the campaign and a "blacklist" of words that will not be counted towards a country's tally. Any post projected onto the landmark will also be handpicked as well.
When the ticket portal for Euro 2016 reopened in December 2015, UEFA's promotional campaign that encouraged fans to show off their team spirit on social media using the #SupportYourTeam hashtag together with a hashtag of the country generated some unfortunate results.
As is the case with the most major sports or cultural events, social media is expected to become an intense hive of activity during the tournament.
The 2014 FIFA World Cup sparked 672 million tweets and 3 billion Facebook interactions, including posts, comments and likes, during the 64-match tournament. When Germany defeated Argentina to win the World Cup final, fans sent a whopping 618,725 tweets per minute. In comparison, the 2012 Olympics generated more than 150 million tweets.
Around 2.5 million spectators, including 1.5 million foreign visitors, are expected to attend the matches played in 10 stadiums across the country, according to UEFA.