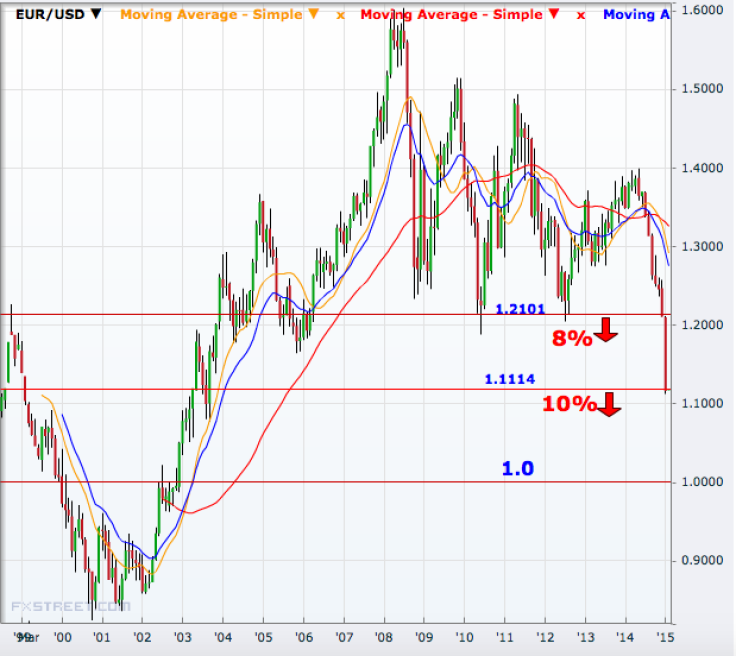 The euro suffered another big daily fall on Friday with Greek vote worries and some economic data from the region adding weight to the ECB policy move that weakened the single currency nearly 2% in the previous day.
At the low at 12:15 GMT, the pair was down more than 8% in January. The fact that another 10% slide from that low will take it to 1.0, is likely to add to the bearish sentiment.
The EUR/USD dropped to 1.1114 on Friday, down 2.1% from Thursday's close. Sunday's Greek election is likely to hand power to an anti-austerity party ousting current Prime Minister Antonis Samaras.
Also, German manufacturing PMI fell to 51.0 as per the flash estimate for January, a two-month low, from 51.2 in December. Details showed input price deflation fell to a new multi-year low.
"Lower oil and energy prices, meanwhile, resulted in the second successive monthly fall in input costs. The rate at which input prices fell was in fact the strongest since September 2009," said Oliver Kolodseike, economist at Markit.