Euro jumps to 10-month high against pound on data, Mario Draghi's comments
British currency's slump below €1.09 means European vacations getting pricier for holidaymakers.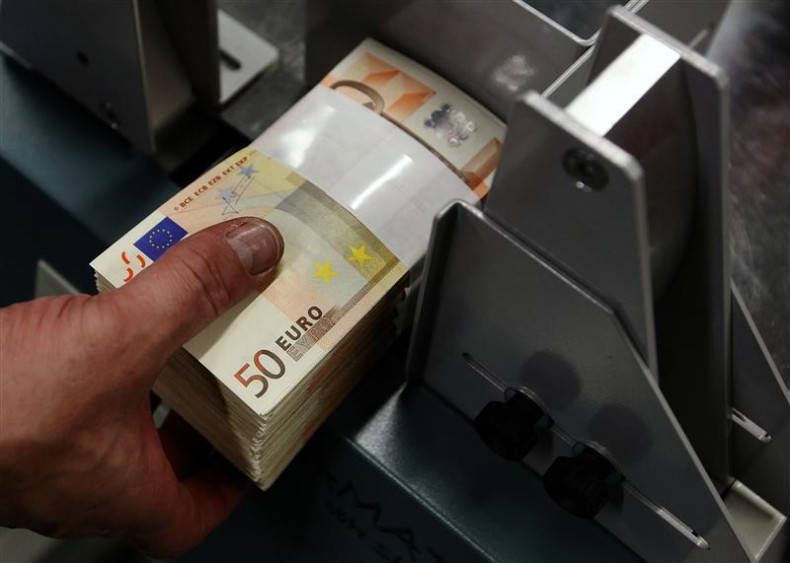 The euro spiked to a 10-month high versus the pound on Wednesday (23 August), after European Central Bank President Mario Draghi defended quantitative easing in a speech, and survey data continued to point to a eurozone recovery.
Ahead of the central bankers' meeting at Jackson Hole, US, on Friday, Draghi told an audience in Germany that: "Actions undertaken in the last 10 years in monetary policy and in regulation and supervision have made the world more resilient. But we should continue preparing for new challenges."
"A large body of empirical research has substantiated the success of these policies in supporting the economy and inflation, both in the euro area and in the US," he added.
Alongside Draghi's comments, IHS Markit's flash eurozone Composite Purchasing Managers' Index for manufacturing showed a rise in activity in August to 55.8 from 55.7 in July. However, the services PMI slowed to 54.9 from 55.4, in tandem with a slowdown in new orders growth.
At 11:08am BST, the pound was changing hands at €1.0863, down 0.37%, having breached the psychological €1.09 barrier to slump to its lowest level since October 2016 when a short-lived and erroneous "flash crash" clobbered the British currency.
It has meant that travellers to the eurozone have continued to lose out since the summer. For instance on 23 May, £1,000 changed hands at €1,159.43 minus commission. However, the same sterling amount changed hands at €1,134.92 on 23 June, €1,113.88 on 23 July and €1,090 on Wednesday (23 August).
Oanda's senior market analyst and IBTimes UK columnist Craig Erlam said Draghi steered well clear of upcoming monetary policy decisions and if recent reports are to be believed, he may well do so again on Friday.
"The ECB is clearly very concerned about the recent appreciation in the euro – despite an insistence that it does not concern itself with such matters – and recent "misinterpretations" by traders to Draghi's comments will likely mean he steers clear once again.
"The euro is trading higher this morning after some more strong survey data from the region. Manufacturing and services PMIs from the eurozone, Germany and France were all very strong and well above the level that separates growth from contraction, suggesting that the recovery is continuing to gain traction."