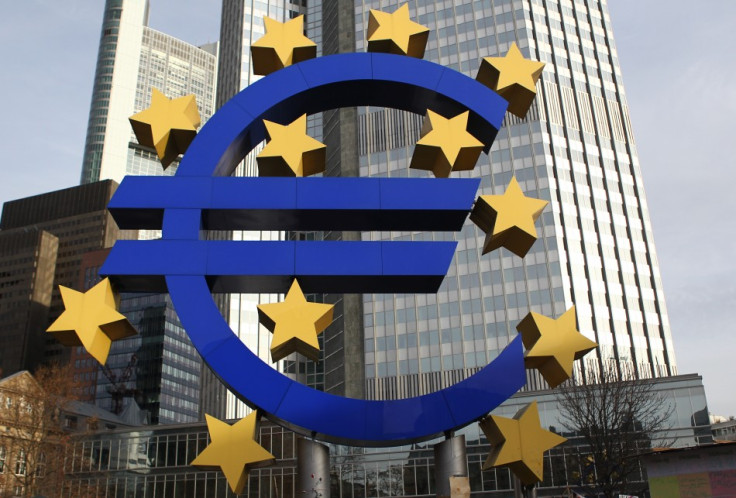 The use of the euro as an international currency fell over the last year, largely due to political upheaval in Europe and the rise of China's yuan.
The euro was hit by Britain's Brexit vote and key elections in Italy and the Netherlands, which threatened to tear apart the bloc's ambitions of political and economic union.
It has also seen its share of the world market eaten away by Beijing's desire to see the yuan given greater international acceptance as the currency of the world's second biggest economy.
"These developments affected the international role of the euro in the review period; the currency continued to lose some ground, albeit not uniformly," said European Central Bank President Mario Draghi in a statement on the data it compiled covering last year and early 2017.
The euro's biggest drop was recorded in its use in debt issuance, mostly due to the high cost of hedging against a fall in its value using swaps. Its usage fell 4.4% to €3.5trn over the period.
Draghi added: "This period was characterised by heightened non-economic risks stemming in particular from geopolitical developments, elections in some euro area countries, economic policy uncertainty in the wake of the outcome of the United Kingdom's referendum on EU membership and the arrival of a new US administration, as well as the continued impact of the ECB's asset purchases on financial markets."
One bright spot did see the currency's share held by other central banks around the world last year edge higher by 0.3% to 19.7%, accounting for €10.8trn of reserves.
But comparison more than 60% of global central bank reserves are held in dollars.
"Overall, the euro remained unchallenged as the second most important currency in the international monetary system, but with a significant gap to the US dollar," said Draghi.
When the euro was created in 1999 one of the aims by its political masters was to create a currency that would challenge the dominance of the dollar.