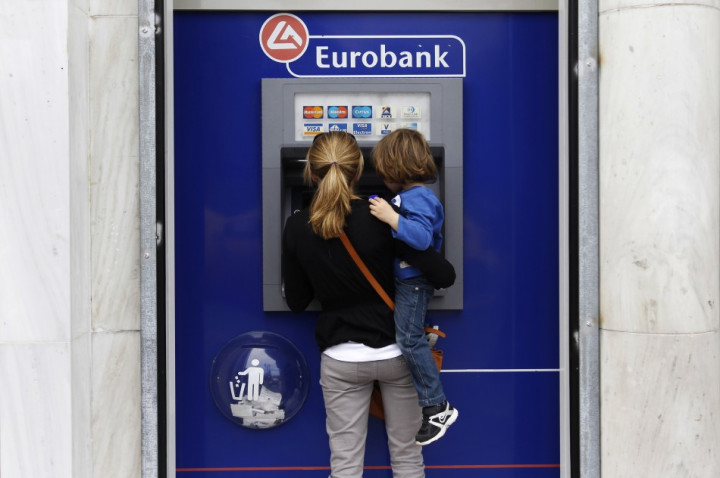 Greek financial institution Eurobank completed the acquisition of smaller lenders New Hellenic Postbank and New Proton Bank as part of the country's plan to consolidate and strengthen its ailing banking sector.
The acquisition would result in the formation of a new banking group with 20,115 employees and 1,261 branches located across seven countries.
Greece's Financial Stability Fund (HFSF) picked Eurobank, the fourth-largest lender in the country, to buy the two financials last week.
The move is part of the rescue fund's greater plan to create stronger and well-capitalised banks to uplift the economy from its six years economic slowdown.
The sale is also part of the terms and conditions set out by the country's international lenders for the release of more funds from the €240bn (£208bn, $314bn) rescue package for Greece.
Deal Details
Eurobank said that it would acquire New Postbank for a total of €681m in the form of newly issued Eurobank ordinary shares. It would also pay a token €1 to acquire Proton Bank with HFSF contributing €395m to cover the capital needs of the bank.
However, both the deals are subject to approval by the country's regulatory and supervisory authorities.
"The acquisitions of Hellenic Postbank and Proton Bank are a major milestone," said Eurobank CEO Christos Megalou.
"Our objective remains the successful re-privatisation of Eurobank.
In a separate statement the Hellenic Financial Stability Fund confirmed that it has completed the tender process for the sale of the New Hellenic Postbank and has decided to proceed with its sale to Eurobank.
Cleaning Up Greece's Banking Sector
HFSF owns 100% of TT and it has a 93.6% holding in Eurobank after it recapitalised the lender with €5.84bn last month.
In January, after the TT couldn't be sold, authorities cut its bad loans from the portfolio and transferred less risky assets and deposits to a new entity named New Hellenic Postbank.
Similar to other Greek lenders, TT was also hit by writedowns on Greek bonds following a debt crisis and prolonged recession. Proton was divided into good and bad assets in late 2011.
New Postbank has assets of €13.7bn with deposits of €10.7bn, where as Proton is a smaller unit with deposits of €1bn and €1.3bn of assets only.
Alpha Bank, National Bank (NBG) and Piraeus Bank's Geniki unit were the other rival bidders to acquire New Postbank. Barclays Bank and Deutsche Bank acted as financial advisers to Eurobank, said the report.
Earlier in February, NBG bought 84.3% of smaller rival Eurobank via a share swap after the banks faced nationalisation risk. They had earlier admitted that they were unlikely to raise enough cash from private investors after a merger of the two was blocked by the country's international lenders.
After completion of the recent acquisition, Eurobank's loan-to-deposits ratio would improve to 114% from 132% in March 2013 with total assets increasing by 23% to €79.4 bn.