European Stocks Gain on Economic Optimism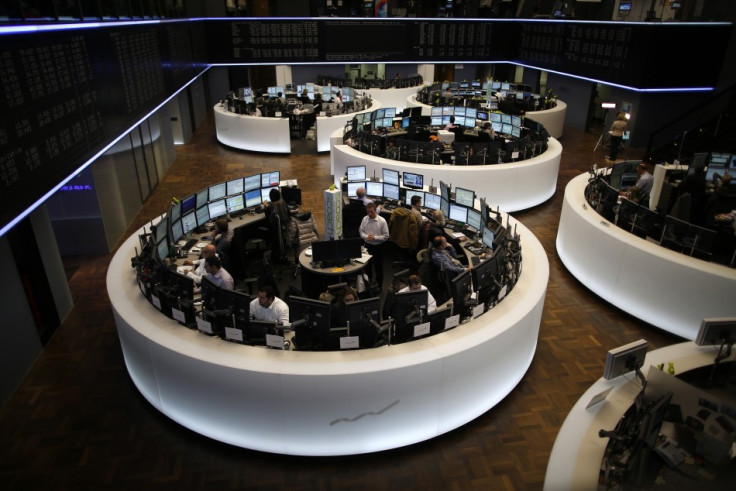 European stocks edged higher in the opening minutes of trade as recent US economic indicators offset the weak eurozone conditions and investors considered the EU leaders' summit in Brussels.
The FTSEurofirst 300 index tracking the region's blue-chip stocks gained 0.3 percent to 1,198.1.
The UK's FTSE 100 rose 0.2 percent while Germany's DAX was up 0.5 percent. Spain's IBEX and Italy's FTSE MIB added 0.6 percent and 0.1 percent respectively.
In France, the CAC-40 was up 0.5 percent.
The single currency eased against the dollar, trading at about $1.29.
The European Union leaders are meeting for a two-day summit in Brussels with the region's austerity and labour market issues expected to be in focus. As anti-austerity protests continue, economists have warned that social instability could be a major threat to Europe's recovery efforts.
A bailout for Cyprus is not on the main agenda of the summit but will be discussed by the region's finance ministers at a separate meeting. This week's worse-than-expected euro area industrial output data, which underscored earlier economic concerns, could also make its way into the discussions.
Traders are also awaiting the US jobless claims data, set for release during the day, for further signs that the world's largest economy is on the right track.
Most Asian markets had ended mixed earlier, while Japanese stocks continued to climb on stimulus optimism.
The benchmark Nikkei average index closed 1.1 percent higher to 12381.2 while South Korea's KOSPI was up 0.1 percent to 2002.1. Australia's S&P/ASX 200 slid 1.2 percent to 5032.2.
China's Shanghai Composite Index gained nearly 0.3 percent to 2270.3. Hong Kong's Hang Seng traded 0.3 percent lower to 22483.5 towards close.
Japanese traders continued to remain optimistic on Prime Minister Shinzo Abe's promises to boost the economy with strong monetary aid measures as Bank of Japan gets a new chief this month.
The country's lower house approved former Asian Development Bank chief Haruhiko Kuroda's nomination along with those of Kikuo Iwata and Hiroshi Nakaso for the deputy posts. The upper house, where Abe's Liberal Democratic Party lacks a majority, is also expected to vote this week.
Meanwhile, Japan's industrial output for the month of January was revised to 0.3 percent from the preliminary reading of 1 percent, indicating a mild improvement in conditions. The improved US retail sales data released earlier had pushed the dollar to the 96 yen mark overnight, but the greenback slid lower during the day.
Chinese market sentiments had weakened early in the day after the People's Bank of China Governor Zhou Xiaochuan warned that the country should be wary of inflation, in a clear indication that authorities may seek tighter monetary policy at the expense of growth.
"In the past some of us thought it was no big deal if inflation was a little bit high, growth will be a little faster and then we can control inflation afterwards," Zhou said at a news conference.
"But international experience and our own experience here show that this thinking might not be correct. It requires careful attention to maintain low inflation," he added.
Elsewhere in Asia, Bank of Korea decided to hold its interest rates unchanged at a policy meet amid increasing speculation that the government may look to boost the economy with stimulus measures. Official Australian unemployment data showed that the country added a record number of jobs in February.
Although this data brought a momentary cheer to the bourses, concerns that the Reserve Bank of Australia might refrain from policy easing measures dampened sentiments.
© Copyright IBTimes 2023. All rights reserved.