Europe faces 'gaping hole' at heart of politics as region turns to populists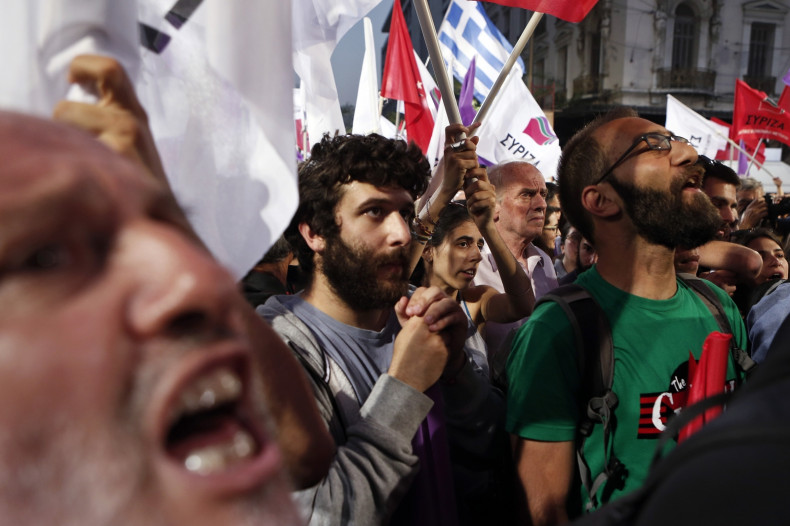 Europe is on a brink of a political crisis as voters turn to populist parties like Ukip and Syriza according to the Economist Intelligence Unit (EIU).
The researchers found that the region faces a "crisis of democracy" and warned that there is "a gaping hole at the heart of European politics where big ideas should be".
The study, commissioned for the BBC's Democracy Day, also revealed that the UK is "on the cusp of a potentially prolonged period of political instability".
A troubling finding as it is now less than four months before the general election.
The research goes on to say that Ukip will take votes from both the Conservatives and Labour.
In addition, it will be difficult to form a single-party government going ahead because of the country's first-past-the-post electoral system and the fragmentation of voters' preferences.
Elsewhere in Europe, the EIU said if Greece's Syriza emerged as the largest part in the country and was able to form a government, it would send "shock waves" through the European Union (EU) and cause political unrest further afield.
"The election of a Syriza government would be highly destabilising, both domestically and regionally. It would almost certainly trigger a crisis in the relationship between Greece and its international creditors, as debt write-offs form one of the core planks of its policy platform," the report said.
"With similar anti-establishment parties gaining ground rapidly in a number of other countries scheduled to hold elections in 2015, the spill-over effects from a further period of Greek turmoil could be significant."