A rare ice storm has crippled parts of central Europe, bring down power lines, disrupting train services and turning trees into abstract ice sculptures.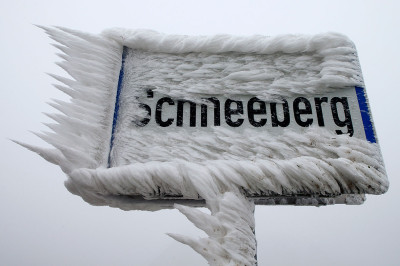 Electric trains and tram transport across the Czech Republic were badly disrupted when ice formed on overhead lines as temperatures dropped following rain. Czech Railways says the entire country has been hit, including the major line that links Prague with the eastern part of the country.
In Austria and southern Germany, firefighters have been busy clearing hundreds of trees weighed down with a thick layer of ice.
A combination of high humidity and low temperatures caused fog to freeze when it came into contact with trees and power lines.