EasyCar CEO places faith in market innovations and post-Brexit staycations
Brexit throws up challenges and opportunities in equal measure, says Richard Laughton of market leading peer-to-peer car rental firm.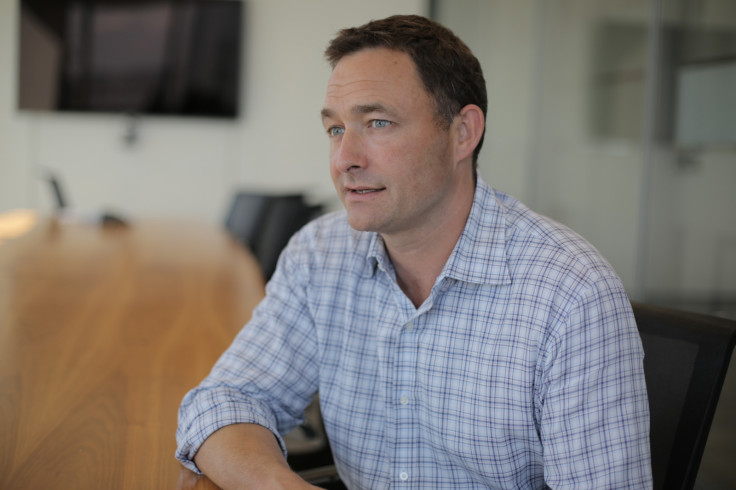 As the dust settles on the Brexit vote, Richard Laughton, Chief Executive Officer of easyCar, reckons his car rental firm's insistence on technologically savvy commerce and knack for disrupting the market engrained its easyGroup corporate DNA, would hold the business in good stead.
In fact that DNA is pretty strong - easyCar was one of the first new brands that Sir Stelios Haji-Ioannou set-up after floating easyJet on the London Stock Exchange in November 2000. The serial entrepreneur felt the car rental market could do with a similar dose of the same innovation that easyJet had brought to the airline space.
Over a decade and a half later, the next stage of that journey via the shared economy, which in easyCar's case translates into peer-to-peer car rentals via its relatively young easyCar Club platform, is well underway, Laughton tells IBTimes UK.
"When easyCar first registered in the public consciousness in 2000, the A-Class Mercedes cars with our logos on the side carried the flag. Today, instead of being an owner-operator, we are a car rental broker with over 350 models on offer and the UK's leading peer-to-peer car rental business to boot with revenues of over £20m and rising."
The concept is simple – easyCar Club connects vehicle hirers with renters via its digital platform. For Laughton, it is fast morphing into the future of the car rental business and one that a post-Brexit staycation boom is ably assisting.
Trying to fathom a post-Brexit market
"We noticed a fair bit of uncertainty in the travel and leisure market both in the lead up to the Brexit vote and after the shock result was known. For us, that manifested itself in a number of ways. As we approached the vote there was an overall reduction in normal activity.
"But post-Brexit, we see an increase in the number of easyCar club rentals. Clearly people are staying in the UK, availing the mobility peer-to-peer vehicle lending offers and exploring destinations closer to home. Although, I suspect recent rail and tube strikes also played a part in sending more customers our way."
Laughton also says easyCar club is in talks with large corporations should they opt to repurpose their fleets for car rentals in this climate.
"Last year we did a trial with Ford [credit division] as part of one of their 25 mobility experiments, where they allowed their lease customers to put their cars on to our service to rent them out to help offset the lease costs. This is just one of are many business experiments."
Perhaps unsurprisingly, and in line with peer-to-peer car rental trends, easyCar club for the most part remains an urban phenomena.
"London accounts for over 85% of our activity, followed by Edinburgh and Manchester. Sheffield, Leeds, Birmingham and Cardiff are other important rental hubs, with the knowledge that you are no more than half a mile away from a rental car being a major selling point."
Demographically, 25-40 year-olds account for 80% of the activity. "We weren't the first to come up with the peer-to-peer car rental model, but in adopting it we ratcheted up the industry stakes and are fast approaching 75,000 renters.
"easyCar club's business model is turning out to be very disruptive for the industry and incumbents are getting involved in this model. Peer-to-peer rival Zipcar has been acquired by Avis, Citycar club by Enterprise, and we know Hertz are doing similar things. So over time we will see interesting overlaps between peer-to-peer rentals and standard car rentals."
Laughton is candid enough to admit that at some stage easyCar Club and the easyCar brokerage businesses are likely to encounter "internal corporate friction" as the peer-to-peer business grows.
"But this can [and will] be managed. In moving from the owner-operator model in 2005 to a broker model, easyCar took a considered decision to adopt an asset-light version of managing things; easyCar club is part of that corporate progression – a new iteration of the business but via somewhat different model. Furthermore, peer-to-peer car rental offers are listed alongside those from a whole range of operators with easyCar to help us dually leverage the brand."
That path well travelled
Laughton says volatility in the pound sterling's valuation remains a cause for concern but both of easyCar's business strands are well positioned to handle it. "Furthermore, there are plenty of offsetting opportunities. Like any internationally oriented British business, we see advantages in a relatively weaker pound.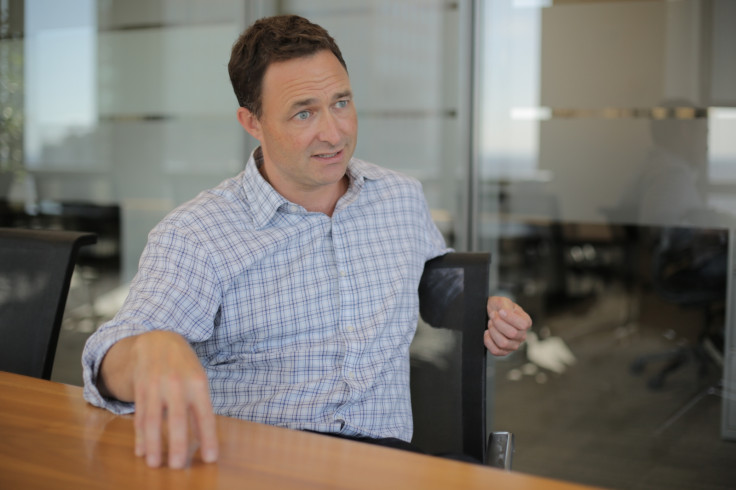 The pound's valuation matters but its nothing easyCar can't handle, says Laughton
Sho Murakoshi / IBTimes UK
"Only 30% of our customer base is in the UK and the bookings are rising, while non-sterling earnings are higher. Concurrently, booking from overseas, especially US and Australia where we have a good profile as a service provider, are also up."
Proliferation of digital - especially the ubiquitous smartphone - brings just the kind of value deal-seekers both from home and abroad that the easyCar boss relishes serving.
"When the irresistible opportunity arose to work Sir Stelios in 2013, there were two things I really wanted to focus on – firstly, my belief in big data and using it well at easyCar, and secondly to iterate new things, offerings, products and bring them out pretty quickly. I feel we are well on our way towards doing that."
Brexit and all the rest of it
With easyCar club posting 50% to 100% growth each year since its inception, Laughton is eyeing further opportunities, albeit with a sense of satisfaction; but it's the post-Brexit macroeconomic uncertainty that remains a source of worry.
"Prime Minister Theresa May might well have declared "Brexit means Brexit", but in truth businesses large and small have no idea what that will eventually entail, with voters' expectations at fever pitch from immigration reform to trade. Some will inevitably be disappointed, and a second referendum, though unlikely, is not entirely out of the way."
It is the kind of limbo that is neither good for businesses nor consumers as both are likely to be wary about the immediate future, says the easyCar CEO. "The reality is that businesses will have to prepare for a prolonged period of uncertainty in the knowledge that nothing is going to immediately alter, at least for another two years after Article 50; if and when that EU-exit mechanism is triggered."
However, Laughton, who had stints at Barclays' investment banking arm, consultants McKinsey and Chalsys, and once founded peer-to-peer wine trading business Uvine, prior to his appointment as easyCar's CEO, says ditching austerity was the right post-Brexit call by Chancellor Phillip Hammond.
"As we move away from the austerity approach, I do hope that we invest in transport infrastructure where we are reaching capacity constraints in many corners of the country. When interest rates are as low as they are, it is always a good time to borrow and invest. It could also serve the dual purpose of providing economic stimulus."
© Copyright IBTimes 2023. All rights reserved.