European Stocks Drop Ahead of Key Economic Data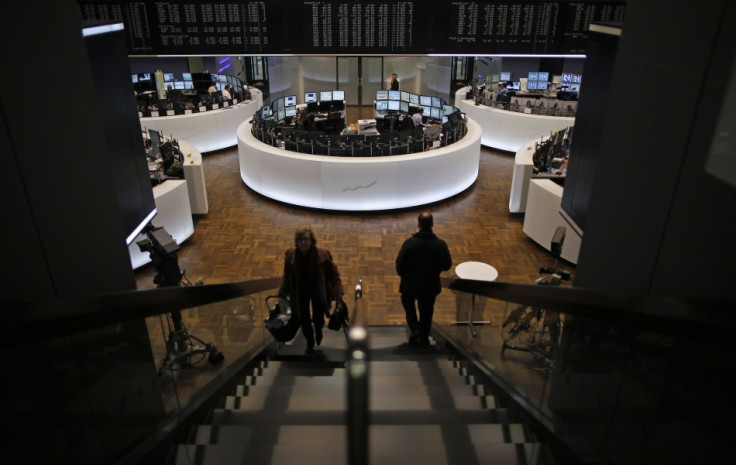 European stocks eased in the opening minutes of trade following a weak Asian market performance as investors awaited some key regional economic data.
The FTSEurofirst 300 index tracking the region's blue-chip stocks fell 0.2 percent to 1,192.86. The UK's FTSE 100 eased 0.1 percent while Germany's DAX was down 0.2 percent.
Spain's IBEX and Italy's FTSE MIB fell 0.2 percent each. In France, the CAC-40 was down 0.3 percent.
The single currency eased against the dollar, trading at about $1.30.
The UK trade, industrial and manufacturing output figures for January are set for release during the day. The recent weakness of Sterling is expected to have generated competitive conditions and helped the economy, but analysts point out that this effect may not be seen in this month's release.
"Industrial production fell by 1.8 percent in Q4 and ongoing safety related issues which have dragged on North Sea oil output point to further weakness at the start of Q1," said Jonathan Thomas, Senior Economist at Lloyds Bank, adding that manufacturing data could show contraction.
Germany's Bundesbank is set to release its annual report early in the day. German political developments have been in focus after two senior coalition government members demanded that the country should have a bigger voting role in the European Central Bank's Governing Council.
Asian markets ended lower earlier, with Chinese markets leading the losses ahead of the conclusion of Beijing's National People's Congress (NPC).
Japan's Nikkei average index eased 0.28 percent to end at 12314.8 while South Korea's KOSPI was down 0.50 percent to 1993.3. Australia's S&P/ASX 200 dropped 0.50 percent to 1993.3.
China's Shanghai Composite Index closed 1.04 percent lower to 2286.6. Hong Kong's Hang Seng traded 0.46 percent lower to 22983.6 towards close.
China's top legislature, the NPC's annual meet is set to conclude this week, which could see the country's new leaders formally instated. The government has announced a number of changes to its organisational structure, as it strives to take the country forward with strong economic growth.
In Japan, the yen had fallen to fresh lows after a Nikkei report indicated that the next Bank of Japan governor could ease policies even before the central bank meets. But with the benchmark index gaining over 18 percent in the year-to-date, concerns of market overheating prompted traders to book profits.
Meanwhile official data showed that Japanese consumer confidence picked up in February, indicating that the recent economic recovery is improving sentiments. The index gained to 44.3 in February from 43.3 in the previous month.
Traders remain optimistic that the government and Bank of Japan will seek to boost the country's economy with stimulus measures. In a parliamentary hearing, the government's central bank deputy-nominee Kikuo Iwata has stressed that decisive monetary easing measures will be needed to ensure the current recovery trends.
Elsewhere in Asia, a survey by the Australian National Bank showed that business confidence in the country remained weaker in February as the strength of the local currency and the demand outside the mining sector dampened sentiments.
© Copyright IBTimes 2023. All rights reserved.