European leaders are waking up to the fact that David Cameron's election victory on 7 May will almost certainly lead to a British referendum on EU membership - and they face two years of tough talks to prevent a so-called "Brexit".
Cameron says he wants Britain to remain in the 28-nation bloc, but only if he can secure reforms such as changes on migration and benefits, and the repatriation of certain powers to London.
European Commission chief Jean-Claude Juncker quickly offered an olive branch.
"I stand ready to work with you to strike a fair deal for the United Kingdom in the EU and look forward to your ideas and proposals in this regard," the former Luxembourg prime minister said in a short statement.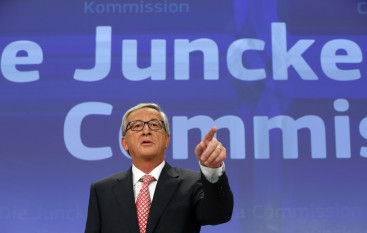 Juncker - who as head of the EU's executive arm would be responsible for drawing up plans for any changes - had opened the door last week to minor alterations to the EU's treaties, but his spokesman insisted Friday that the bloc's four key principles, including freedom of movement were "non-negotiable".
EU President Donald Tusk skirted around the issue, but urged Cameron to keep "making the case for the UK's continued membership".
But Federica Mogherini, the EU's foreign policy chief, said the British election result was "completely reassuring".
"It's a surprise and I would say it's good news in terms of stability, as one year ago we were all worried about instability and the lack of governability," she said during an event in Florence, Italy.
And EU Economic and Monetary Affairs Commissioner told French radio that Britain's place was in the bloc and the cost of leaving it would be considerable.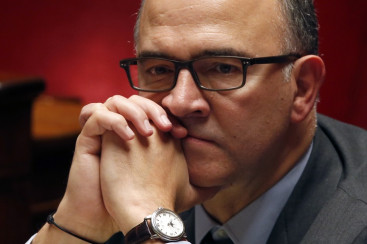 "Britain's place is in the European Union, in its own interest and in the EU's interest," Moscovici said on Europe 1.
"All economic studies show that the political and economic cost of what is called a Brexit would be considerable, and first of all for the United Kingdom," he said.
The Times reported that Rebecca Harms, the German leader of Green MEPs, warned that Cameron now bore "an enormous responsibility" for Britain's "relationship with Europe and the future of the EU".
She warned that Britain was "sleepwalking its way out of the EU" because of a lack of political leadership, with "dramatic and negative consequences".
"We can only hope David Cameron finally wakes up to this risk and mobilises as wide a coalition as possible to campaign in favour of EU membership and against the hara-kiri of Brexit," she said.
But Stephan Mayer, a Bavarian MP in Angela Merkel's governing coalition, thought an agreement would be possible to make it harder for EU migrants to claim welfare benefits.
"With a clear majority, this should mean a stable government. Perhaps David Cameron can act more self-confidently," Mayer said.