EU referendum: 66% of British businesses back historic vote, says YouGov poll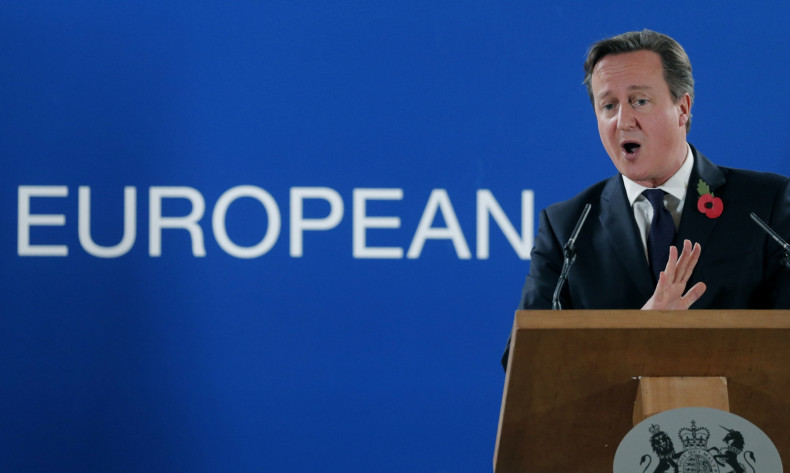 A majority of British businesses want a referendum on the UK's membership of the European Union (EU).
A poll from YouGov for pressure group Business for Britain, which questioned 1,024 people from a sample of different sized firms, found that 66% of respondents explicitly backed a referendum.
In contrast, only 26% of businesses people surveyed were against a vote on the UK's membership of the EU.
Matthew Elliott, chief executive of Business for Britain, said the poll would put pressure on Ed Miliband, who has opposed a referendum.
"The polls are clear, business backs an EU referendum as firms know it is the only way to secure a new, more competitive deal with the EU," Elliott said.
"Those who claim to want changes but oppose the only way to ensure them are doing little more than paying lip service to the idea of reform.
"Labour's opposition to a referendum might give it a good sound bite, but it also reveals the party is scared of voters and ignorant to what business really wants."
The research also revealed that 46% (vs 37%) of British businesses said that the costs of complying with the single market outweigh the benefits of being in the EU.
The UK's membership of the political and economic union has become a hot topic.
The Prime Minister has promised that a Tory government would hold a referendum in 2017.
David Cameron made the pledge after facing pressure on the right flank of his party from Nigel Farage and Ukip, who want the UK to leave the EU.
The Eurosceptic party, with less than 100 days to go before the general election, most recently polled 14%, with Labour on 34%, the Tories on 33% and the Liberal Democrats on 7%.