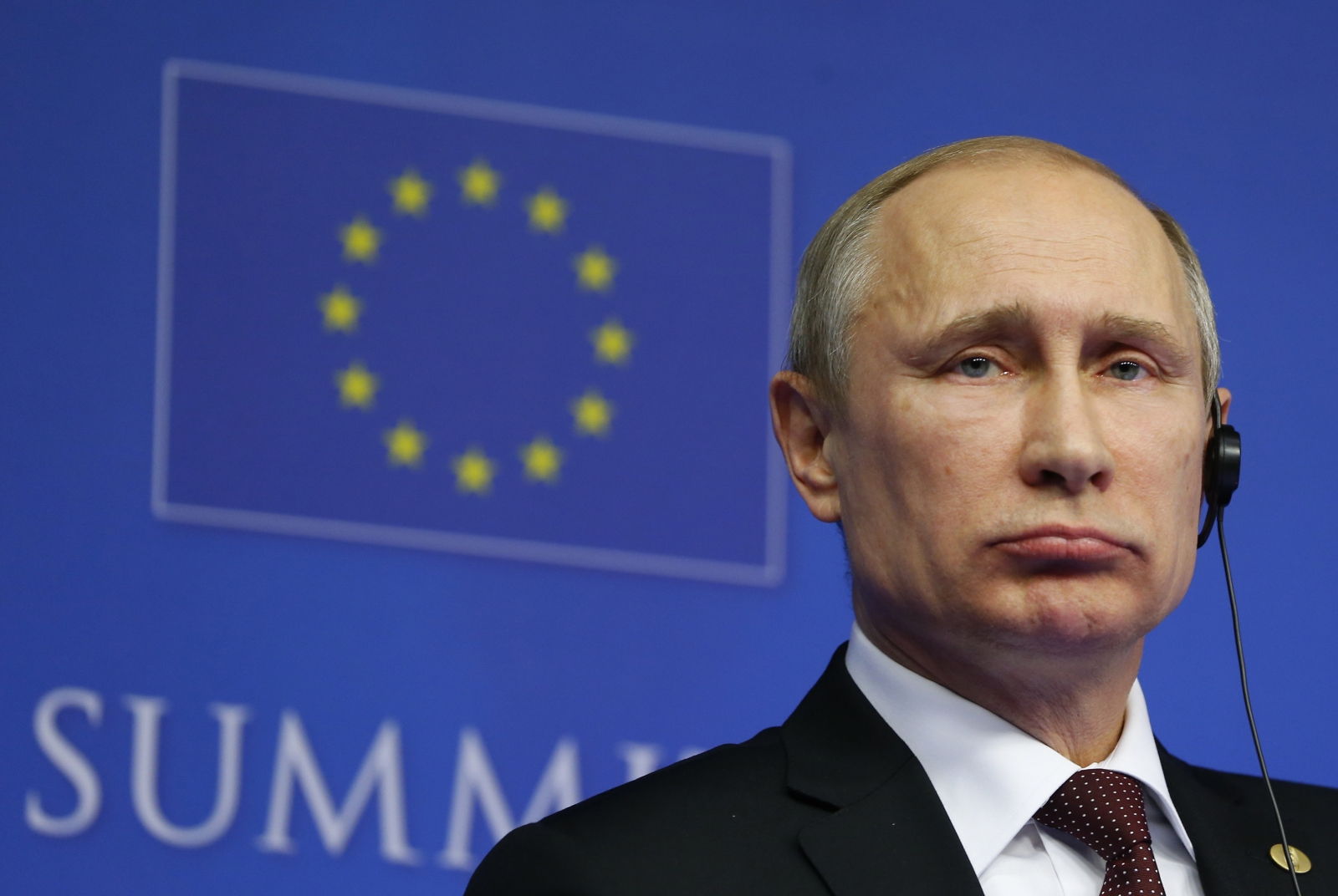 The Eurozone's exports to Russia fell by 14% in the five months to June, according to the latest official data from the European Union.
For the wider EU, including data from the UK, the decline was less marked, but still significant at 12%.
Monthly data, also released today by Eurostat, showed that total exports from the 18 country Eurozone fell by 0.5% in June, adding to the bad news around the bloc's GDP slump, which was released last week.
"June's Eurozone trade data provided yet further evidence that the external sector remains too weak to make up for the region's feeble domestic recovery," wrote Jessica Hinds, European Economist at Capital Economics in a note.
The Eurozone still holds a €16.8bn surplus trade in goods, with the EU reporting a surplus of €2.9bn. However the gap has narrowed on both fronts over the past months.
Policymakers in Brussels may have been looking to the region's exports sector to reignite the floundering recovery. However, the ongoing situation in Eastern Ukraine, coupled with weak demand in Turkey, where imports of Eurozone goods and services was down by 8% (7% in the wider EU) dragged the figures down.
Trade With East Asia
A modicum of consolation can be garnered from the improved trade with Asian partners. The Eurozone and EU increased their exports to China by 8% and 10% respectively, with identical figures reported for South Korea.
Eurostat found that the UK's exports performed worse than those of any large EU member state between January and May, reporting a decline of 11%. The best performing nations were the Czech Republic, Poland and Romania, all of which increased their exports by 8%.
Given that Russia's ban on the import of EU fresh goods only came into effect at the beginning of August, these statistics tell a story that is already out-of-date, but do provide some confirmation that the worst impact is yet to come.
The Eurozone is officially growing at 0% meaning that the slightest fluctuations could send it into recession over the next two quarters.
Despite this, some analysts are predicting a reasonably stable back half of 2014.
"We expect global demand to grow more strongly for the rest of the year. That should offset the probably worsening drag from Russia on Eurozone exports and should support overall GDP growth," said Christian Shulz, an economist at Berenberg Bank.