Eurovision 2014: Ten Reasons Why Austrian Drag Queen Conchita Wurst Must Win
Ladies and gentlemen, we have a wiener! Ten reasons why Austria's bearded lady, Conchita Wurst, must win the Eurovision Song Contest 2014.
1. It will upset the Russians. Vitaly Milonov, the politician who was behind Russia's strict anti-gay propaganda law, has been reported as saying that "pervert" Wurst would "insult millions of Russians" by taking part in the "Europe-wide gay parade". Russia is expected to suffer in the voting because of its stance on homosexuality and the current crisis in Ukraine. The Ukrainian entry received rousing cheers during the semi-finals, while Russia's Tolmachevy Twins were booed.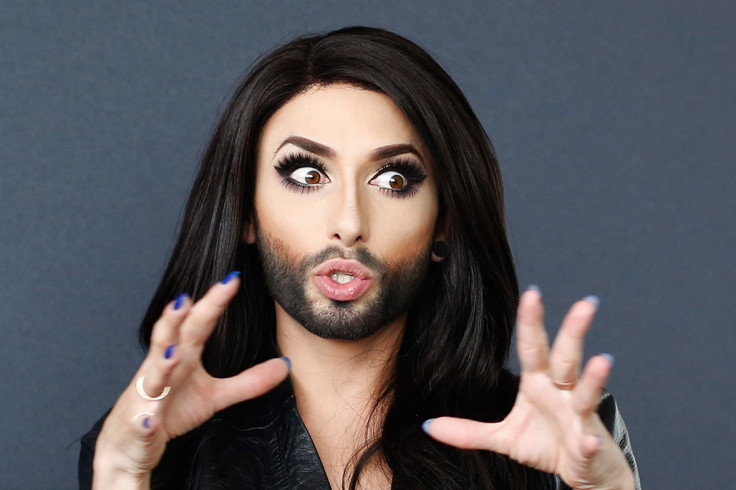 2. It will upset homophobes in Eastern Europe. Protesters in Armenia and Belarus have created petitions asking their national broadcasters to edit Conchita out of the live broadcast, though the European Broadcasting Union wouldn't allow that.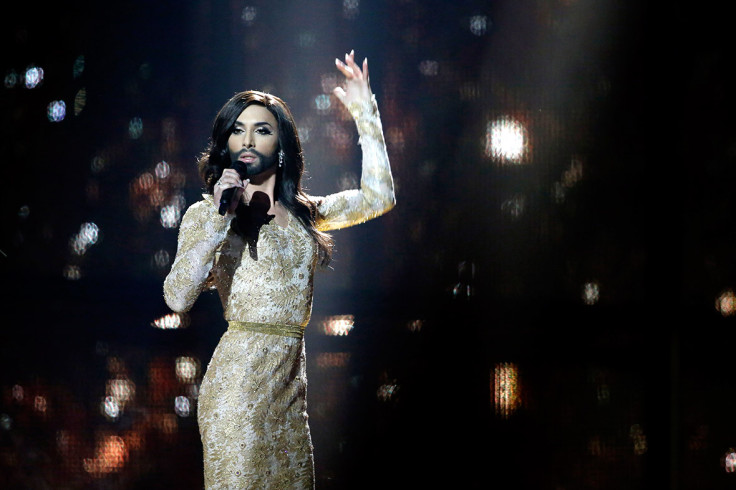 3. It would upset Austrian right-wing politicians like Heinz-Christian Strache, FPO leader. During the national selection process he called Conchita "ridiculous" and threw his support behind another entry, Alf Poier, who said Conchita needed psychiatric help. The Austrian media quoted Poier as saying: "If someone doesn't know if they're a man or a woman, they should go to a psychotherapist rather than to the song contest."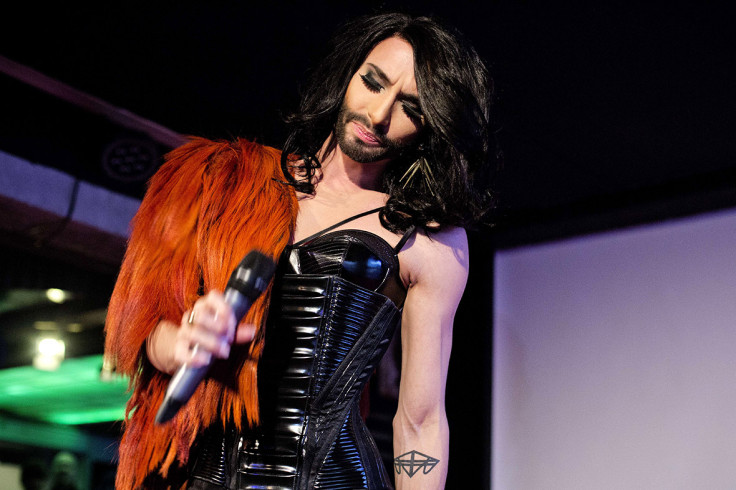 4. That beard.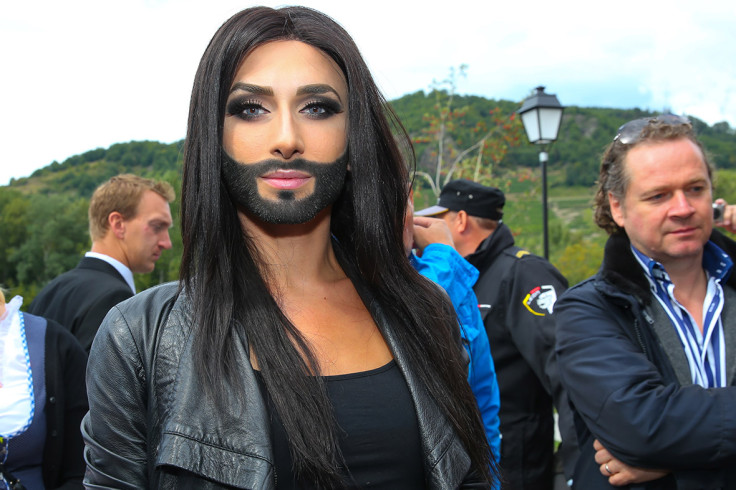 5. She is a style icon. Her Facebook page lists the designers of every outfit she wears – and she has a lot of outfits.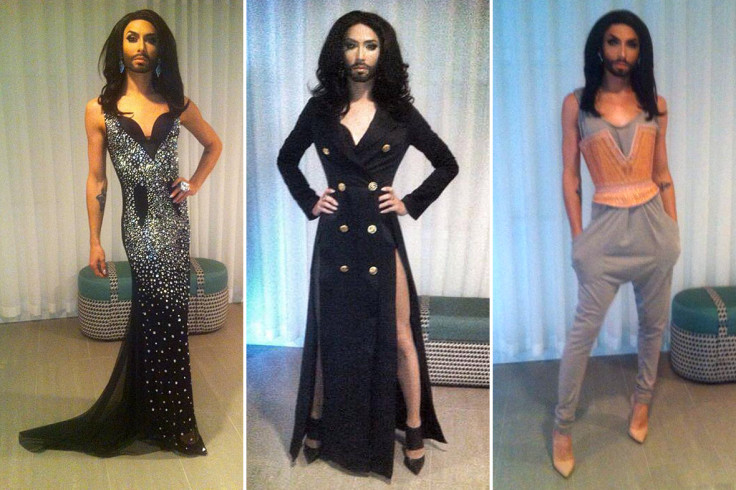 6. Far from being the novelty act Wurst's appearance may suggest, she can really sing. The man behind the persona, 25-year-old Thomas Neuwirth, finished second on Austrian talent show Starmania in 2006. He went on to join a short-lived boyband called Jetzt Anders. In 2012, Conchita participated in the Eurovision national finals and came second. with a song called That's What I Am.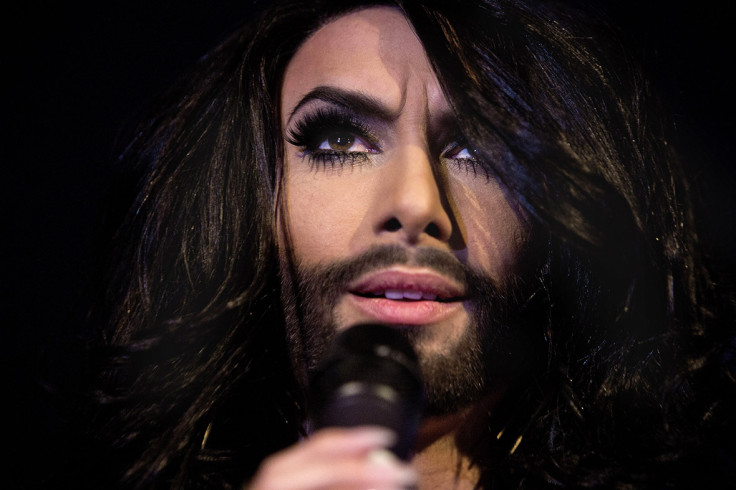 7. Pardon the expression, but she's got balls. Conchita appeared in a reality TV show 'The hardest jobs of Austria', where she worked in a fish factory. After that, she starred in a German show called 'Wild Girls', in which she lived with local tribes in the Namibian desert – in full drag.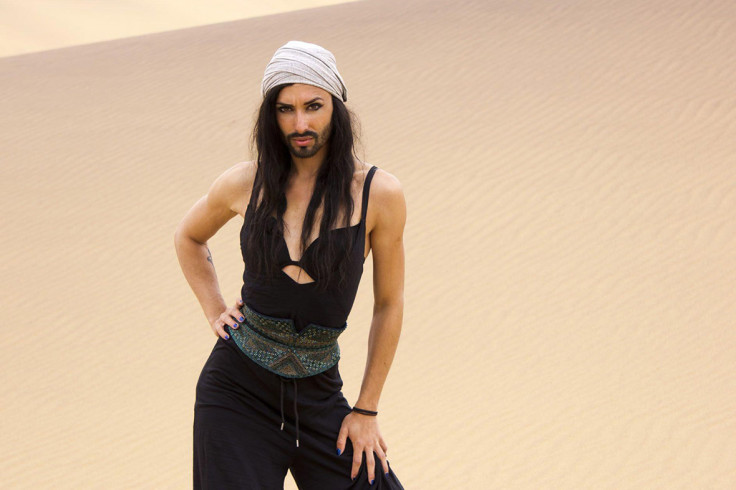 8. Conchita gives good copy. Her motto is "Be the best version of yourself rather than a bad copy of someone else!" She has also said: "I created this bearded lady to show the world that you can do whatever you want." And, our favourite: "Hey, I'm just a singer in a fabulous dress, with great hair and a beard!"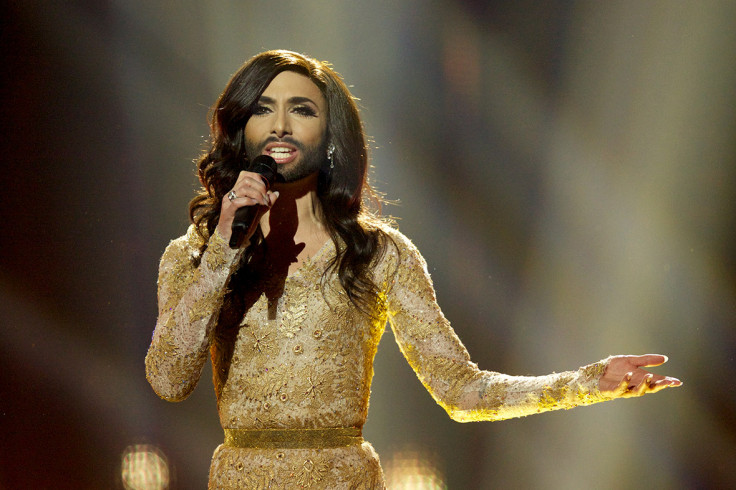 9. The lyrics of the song, Rise Like A Phoenix, are inspiring. "It's a story of going through bad times and struggling through difficult things, and growing out of it and hopefully becoming a better person," she said. "For me of course it's so close to my life ... emotionally, growing up."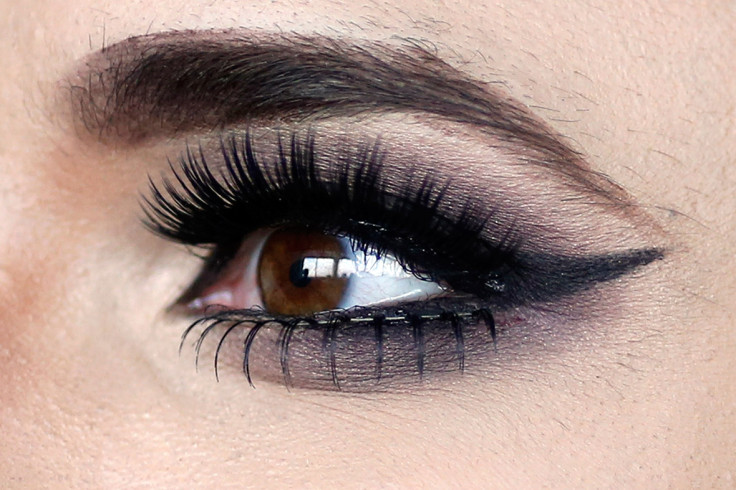 10. Finally, and most importantly, it's a good song. Rise Like A Phoenix sounds like a James Bond theme, and Conchita belts it out like Shirley Bassey. The simple staging, with no gimmicks, allows her voice to shine.
© Copyright IBTimes 2023. All rights reserved.