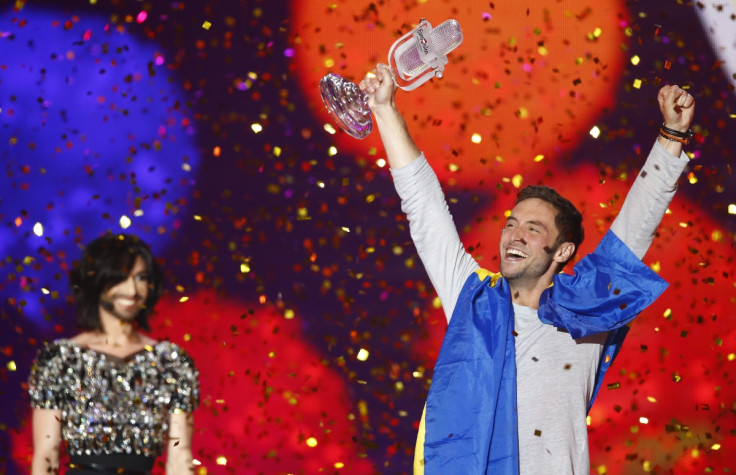 A terrorist cell linked to the Islamic State (Isis) that were believed to have entered Sweden this week, could be planning an attack on the Eurovision Song Contest. The final of the famous singing competition goes ahead on 14 May at the Globen Arena in Stockholm.
Despite the Swedes laid-back attitude and often neutral positioning in world politics, an estimated 300 jihadists have left Sweden to join Daesh (Isis) in their self-declared caliphate in Iraq and Syria in the past two years. This means that, per capita, Sweden has seen the second highest number of IS fighters leave out of any EU country, second only to Belgium.
Now Eurovision planners have said that they are working with Swedish authorities to prepare for a possible attack, as 'seven or eight' suspected IS terrorists have already arrived in the country. According to Iraqi security forces, they are aiming to attack civilian targets in the capital.
Swedish newspaper Dagens Nyheter reported that the Swedish security service (Säpo), contest organisers and Stockholm police will work together to nullify the threat. Stockholm police spokesperson Kjell Lindgren, told DN. "It was a planned meeting within the specific section created ahead of the event in Globen Arena. Of course we shared all the information we are allowed to share."
The Swedish Security Service said in a statement: "We have received information from Iraqi security officials that seven to eight ISIS terrorists have entered Sweden to carry out acts of terror in Stockholm," Expressen reported. "According to the information, the terrorists are planning to attack civilian targets in the capital."
Security forces in the northern European nation have gone into a "heightened state of readiness" after acting on the Iraqi intelligence. And Swedish security officials travelled to Iraq on Monday (25 April) to try to get more information on the planned terror attack.
Around half of the jihadists who have travelled to Syria and Iraq are from the western city of Gothenburg, Sweden's second largest city. But Malmo, which sits just across the water from Copenhagen, has also been in the spotlight after Paris and Brussels terror suspect Ossama Krayem, came from the Rosengard. But the current threat is reportedly only centred on the capital Stockholm.