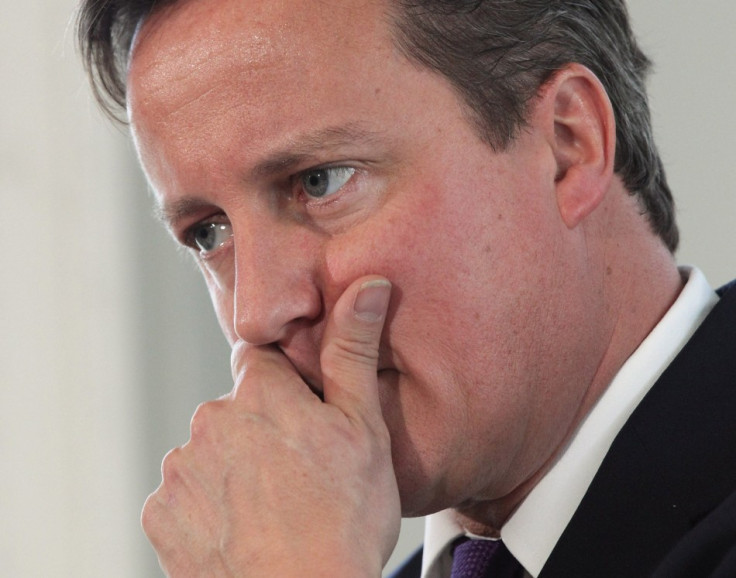 The mounting crisis that has gripped the Eurozone countries seems to have boosted China's ongoing efforts to secure a prominent diplomatic space among its western allies.
The growing acceptability of the emerging superpower was quite evident in the words of British Prime Minister David Cameron who acknowledged China's potential role in the resolution of the eurozone crisis.
Cameron, while speaking to the House of Commons on Monday, criticised EU leaders' inability to spell out concrete details of the financial situation which, he said, effectively hampers the efforts of China and other G20 countries to provide the required assistance.
The coalition's approach to the Asian export powerhouse was very much evident right from last year when Cameron led the largest ever British business delegation to the country. The UK is among the several EU member countries that now recognise the significant role of the emerging markets such as China and India in the changing world order, especially in the post-recession era.
On the other hand, the U.S. continues to be on a collision course with China's political leadership on several fronts. Of course, President Obama has to satisfy the hawks within his own administration when he vows to adopt a tougher line on China than his predecessors.
It may be noted that Obama has been under fire recently for not taking a harder line on China over its currency and several other issues. China's currency practices have been blamed for millions of job losses of late.
With the presidential elections round the corner, Obama might find the going tough on the political front too vis-à-vis the policy on China-related affairs. Critics, including Republican presidential hopeful Mitt Romney, have already come up with dire warnings for the White House. "If you are not willing to stand up to China, you will get run over by China," Romney said recently.
China's continued support to Pakistan after the killing of Osama bin Laden too has unnerved the U.S. in several ways. Pakistani Prime Minister Syed Yusuf Raza Gilani met his Chinese counterpart recently on the sidelines of Shanghai Cooperation Organisation summit and agreed to strengthen bilateral cooperation in sectors like economy, defence and energy.
But Cameron's ongoing policy towards China doesn't mark a paradigm shift. "No other country has the same level of collaboration with China on financial sector issues," read a recent statement issued by the British Embassy in Beijing. Chancellor George Osborne and China's vice-premier Wang Qishan described the two countries' bilateral technical and policy collaboration on financial sector issues as "unrivalled" when they met a couple of months ago.
Overall, Cameron and some of his EU allies will have to do a big balancing act in the coming months when the cooperation agreements with China reach more realistic, operational levels. After all, the issue of human rights continues to be a major bone of contention between China and the western countries.