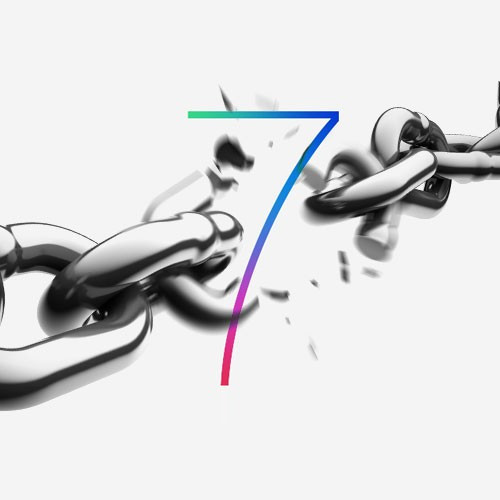 Several Retina iPad Mini users have been reportedly complaining of boot loop issues with evasi0n7 jailbreak due to inherent bugs, while the lack of proper Cydia/Mobile Substrate support for latest A7 devices has hampered user experience considerably.
The Evad3rs team lead, Pod2g, has recently acknowledged these issues, while tweeting a couple of workarounds to fix it. Here are the couple of tips that Pod2g tweeted recently to the jailbreak community: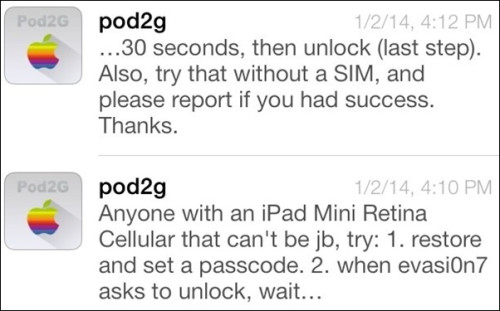 "Anyone with an iPad Mini Retina Cellular that can't be jb, try: 1. restore and set a passcode.
"2. when evasi0n7 asks to unlock, wait 30 seconds, then unlock. Also, try that without a SIM, and please report if you had success. Thanks."
As Redmond Pie reports, there is a chance that either of the above steps may fail to work and thereby push the device into boot loop again. In such a scenario, it is recommended to reproduce these steps on a Windows 7 PC along with the latest Windows version of Evasi0n.
It is ascertained that these tips have worked successfully for several Evasi0n7 jailbreak users, particularly those running the Windows version of Evasi0n. If the issue still persists, users are advised to wait for an impending Evasi0n update that could fix this problem.
Must Read: iOS 6.1.3/6.1.4/6.1.5 Untethered Jailbreak: P0sixspwn 1.0.3 Stable Update Released for Windows [How to Install]