The latest jailbreaking tool for the iPhone 5 and iOS 6, called Evasi0n, has been used by 7 million Apple devices in just four days.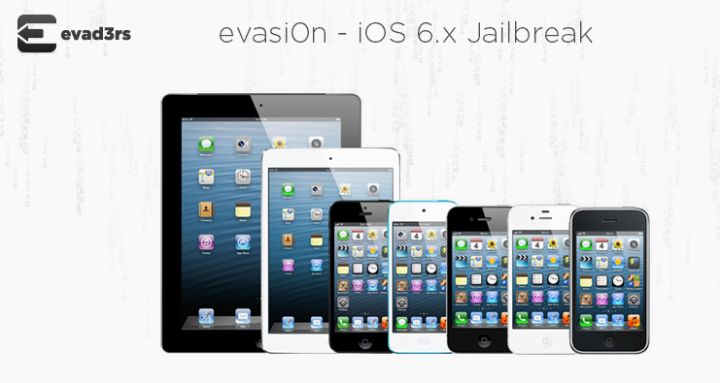 It took longer than any other previous jailbreak to create but in the space of just four days it has become the fastest-adopted jailbreak ever, with over 5.15 million iPhones, 1.35 million iPads and 400,000 iPods freeing themselves of Apple's walled garden eco-system since the beginning of the week.
Released by the team of hackers known as Evad3rs last Monday evening, the software has been used over seven million times to hack Apple's devcies, and according to the man behind the app store for jailbroken devices, called Cydia, it is the fastest adopted jailbreak software ever.
Jay Freeman was speaking to Forbes and reported the number of devices visiting his app store which had been jailbroken using the Evasi0n tool.
The majority of those using the jailbreak come from China, with one of the Evad3rs team, known as @Pod2g, posting country statistics for the tool on Wednesday. As you can see in the table below, the United States is the next highest adopter of the jailbreak with France coming in third place.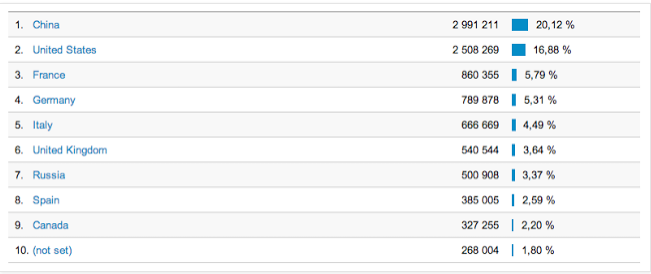 According to the download figures, over half a million iPhones, iPads and iPod touchs were jailbroken using EvasiOn in the UK by Wednesday evening.
It took hackers 136 days to crack iOS 6.1, a lot longer that it took them to hack the iPhone 4S (98 days), iPhone 4 (38 days), and the iPhone 3GS (just 14 days). It is clear that Apple's software is becoming increasingly sophisticated, making the job of hackers like Evad3rs much harder.
"Smart phones have become more and more popular, but they've maintained a closed experience that makes it difficult for people to get what they want. Therefore people have needed to turn to jailbreaking to fill the gap," Freeman told Forbes.
The jailbreak is untethered, so only needs to be performed once and will remain in place after the device is rebooted; it is compatible with all models of iPhone, iPod touch, iPad and iPad mini running iOS 6.0 through to iOS 6.1.
The Evasi0n jailbreak software requires a minimum of Windows XP, Mac OS X 10.5 or Linux X86 / x86_64, a USB cable to connect the iOS device to your computer, and around five minutes to run.