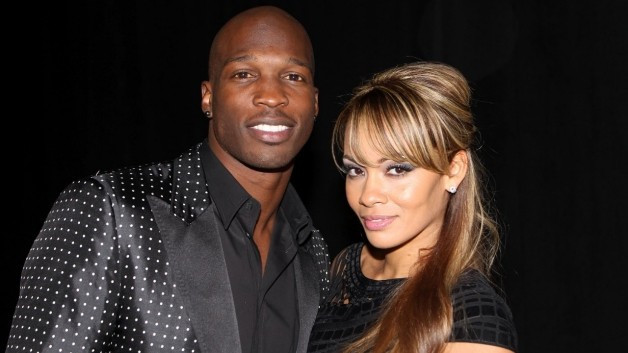 The wife of American football star Chad Johnson has 'pulled a Kim Kardashian; and filed for divorce from the former Miami Dolphins receiver - after just 41 days of marriage.
Reality TV star Evelyn Lozada, 37, called time on her brief marriage to Johnson after the athlete was arrested on domestic violence charges.
According to gossip site TMZ, the Basketball Wives star filed papers in Florida claiming her marriage was "irretrievably broken".
The couple, who tied the knot on 4 July, made headlines after Johnson, 34, allegedly head-butted his new wife during an argument.
He was said to have attacked her outside their Miami home after she confronted him about a condom receipt she found in the boot of their car.
Hours after his arrest Johnson - who changed his surname to Ochocinco in 2008 before reverting to the original in July 2012 - was dropped by the Miami Dolphins. He is now a free agent.
In addition, television channel VH1 pulled the plug on an upcoming reality show starring Johnson and Lozada. Ev & Ocho was set to debut on 3 September.
Lozada's lawyer, Michael Gilden, confirmed that divorce proceedings were under way.
He told celebrity website The Insider: "Given the recent events that have taken place, Evelyn has decided to file for divorce and move on with her life."