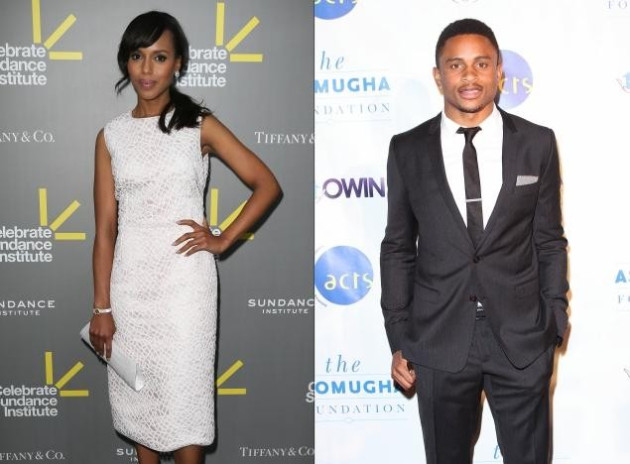 Kerry Washington has reportedly married NFL star Nnamdi Asomugha in a secret wedding.
According to E! News, the 34-year-old Scandal star and the San Francisco 49ers cornerback quietly tied the knot on 24 June in Hailey, Idaho.
"We just received word that actress Kerry Washington has married NFL player Nnamdi Asomugha," a source told sports gossip site TerezOwens.com.
The couple, who are said to have been dating since summer 2012, filed for a marriage licence in Idaho.
Washington's parents, Earl and Valerie Washington, reportedly served as witnesses to the nuptials and Chisaraokwu Asomugha officiated the ceremony.
"It has been recorded in the Blaine County clerk's office that Nnamdi Asomugha and Kerry Washington have been married on the 24th of June in the town of Hailey, Idaho," a representative for the clerk's office told Us Weekly.
This is the first marriage for Washington, who was previously engaged to actor David Moscow in 2007.
Nnamdi, 31, is a three-time Pro Bowler, who played for the Oakland Raiders and the Philadelphia Eagles before signing with the 49ers this year.
A representative for Washington told ABC News, "I don't comment on my client's personal life."