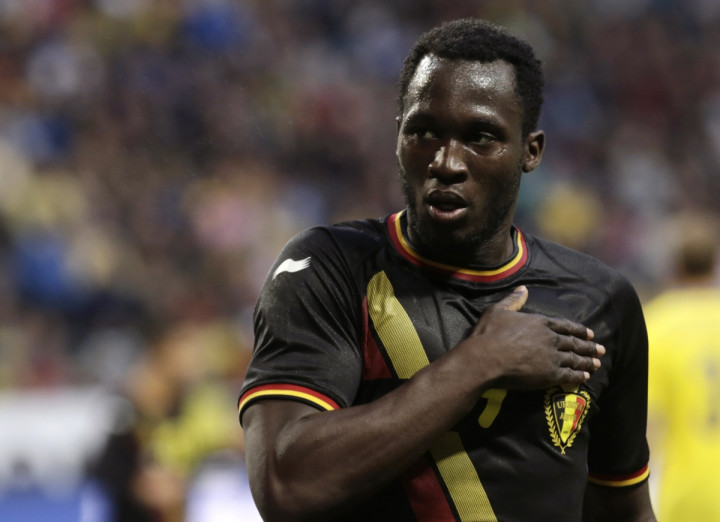 Everton goalkeeper and former Atletico Madrid star Joel Robles claims Romelu Lukaku will thrive at the Vicente Calderon – should the Belgian international move to the La Liga champions to replace Diego Costa.
Earlier this week Spanish newspaper AS claimed Chelsea were in advanced negotiations with Atletico to send Lukaku out on loan in Spain next season – while Roberto Martinez is also trying to keep him at Goodison Park for another year.
Joel is a product of Atletico Madrid's academy and after working alongside Lukaku at Everton last season was asked by AS whether the Chelsea striker can adapt to life in La Liga.
"The Premier League isn't like La Liga. They are totally different, but I think he'd fit in well, he's got plenty of characteristics that would allow him to adapt to La Liga. He'd fit in perfectly because he's a great player and in La Liga, all good footballers have a place," Joel said.
"He's a player that Cholo would really like. His characteristics are to fight, breakthrough and force his way in, which is what Simone asks for. Besides being physically strong, he has very good technique, so he's a complete forward. If he manages to sign for Atletico, he'd be a great addition."
Joel also revealed the Chelsea striker has been asking him about life in Spain's top flight.
"He's asked me about the Spanish league, how our league was. He's very interested in other leagues like ours or Italy's," he said.
"He's a very physical and very powerful player. It's very difficult to stop him, he's an animal. He weighs about 100 kilos and handles his body very well. He's overwhelming, like a beast. He's a complete striker. As a goalkeeper, it's very difficult to stop him. In training, he always gave his all and scored a lot of goals. He has a very strong shot and a very good technique. You have to be very alert to stop his shots."