An animal sanctuary in Essex is appealing for information to help find a group of youths they believed broke in and abused animals on site, including pulling a goat by the horns onto an electric fence. Hopefield Animal Sanctuary in Brentwood described "with a heavy heart" that that they have been the victim of trespassing, animal abuse and acts of vandalism over the last two months.
The sanctuary said on 1 August that three people walked into the sanctuary after hours and took Snapchat photos of themselves pulling their goat, Nathan, by the horns onto an electric fence and "tormenting him".
The group are also believed to have pushed over and "traumatised" one of their pigs. CCTV footage also shows horses kept at the sanctuary running away from the youths so they are "sure they suffered at the hands of these abusers also".
Two more break-ins occurred at the sanctuary, including one instance where the team room was vandalised and items stolen.
Hopefield Animal Sanctuary uploaded photos onto Facebook of three men they suspect to have been responsible for the abuse and vandalism, and are asking for help in identifying them.
A spokesperson said: "We are heartbroken that such cruel people exist and are here within our community. Our animals at Hopefield have been through so much already and are rescued from neglect and abuse cases, to come here where they should feel safe and loved and to then endure more cruelty at the hands of these truly awful people is unthinkable.
"We are asking our community for help in this official public appeal for information. At times as vulnerable as this in the world we need to look after each other and come together more than ever to protect our fellow beings from evil."
Essex Police added: "We are conducting an investigation following a burglary which took place between 10.30pm on Thursday, 5 October, and Friday, 6 October at Hopefield Animal Sanctuary.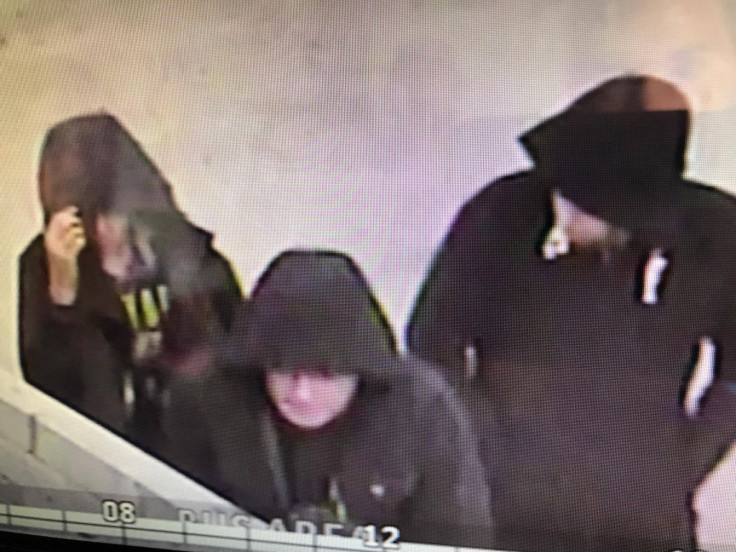 "A number of items were stolen and a messy search conducted of the sanctuary's tearooms.
"We are keeping the victim up to speed with the investigation's progress, and the various lines of enquiry being pursued. As part of this, we will be reviewing CCTV footage of the night of the burglary.
"Our enquiries continue, as does an investigation into acts of cruelty against animals at the centre, which is being led by the RSPCA.
"We appeal for anyone who may have information which could aid the investigation, to make contact with Pc Rob Anderson at Grays and Brentwood Local Policing Team on 101 or Crimestoppers anonymously on 0800 111 555."