Sir Philip Green, the former owner of BHS, took delivery of a £48m (€62m; $70m) private jet around the time the embattled retail chain collapsed, reports claim.
The billionaire businessman, who was quizzed for six hours by MPs in the House of Commons over his role in the demise of BHS last week, is believed to have added a state-of-the-art Gulfstream G650ER as an upgrade to the private jet he already owns in April.
In addition to the new plane, Green has a transport collection that includes three yachts, a speedboat, a helicopter and a Gulfstream G550 jet, according to the Sun on Sunday.
The timing of the luxury jet's purchase is bound to raise fresh queries over the 64-year-old's role in the fall of BHS – the retailer filed for administration in April, putting 11,000 jobs and 20,000 pensions at risk. Its demise left a £571m black hole in its two pension schemes.
The company was bought by Dominic Chappell's Retail Acquisitions consortium in 2015 for just £1 from Green, even though Chappell had been declared bankrupt twice before and had no previous experience in retail.
Some MPs have accused Green of removing large sums of money from BHS through dividends and rent during his 15-year ownership of the business and have called for his knighthood to be stripped.
'Hard to stomach'
The Guardian says the new Gulfstream jet has already been used for flights between London and Monaco, where Green's family is based. It reportedly flew from Luton to Nice on 19 June.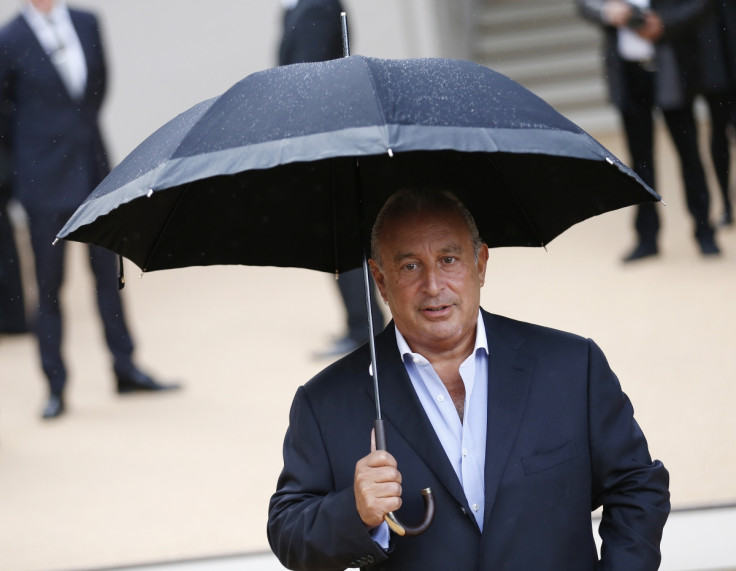 A Gulfstream spokesman told the Sun on Sunday: "It is like an office in the sky.
"You can use your phone, it has four living areas and 100% fresh air which is refreshed every two minutes, so you land feeling rejuvenated."
A source added: "It's the most luxurious private jet on the planet, the fastest of its kind. Most employees at BHS will struggle to even pay for a budget flight to Spain this summer.
"So the idea he's splashing out on this will be hard to stomach."