Dominic Chappell has blamed Sir Philip Green for the collapse of embattled retail chain BHS, saying that the former owner of the high street retailer "never stood good for his word".
Chappell, who was owner of BHS when it went into administration, claims Green had given his word that he would secure the backing of credit insurers but had failed to deliver on the promise. Chappell also blamed Green and his management team for not leaving enough cash in the firm's coffers.
The struggling retail chain filed for administration in April 2016 – putting 11,000 jobs and 20,000 pensions at risk – and is at threat of imminent liquidation if no buyer is found. Upon its collapse into administration last month (ay 2016) , the company's pension deficit was valued at about £571m ($825).
The company was bought by Chappell's Retail Acquisitions consortium in 2015 for just £1 from Green, even though Chappell had been declared bankrupt twice before and had no previous experience in retail.
The sale is the subject of a House of Commons probe, with Chappell set to appear before MPs next Wednesday, 8 June.
Dubious sale
"Philip Green never stood good for his word," Chappell told the Guardian newspaper on 31 May."We worked so hard. It was Philip Green's interfering and breaking of his word that caused this to happen."
Chappell said he had been forced to pay out £20m (€26m; $29m) upfront to suppliers to keep the company operational when the credit insurance promised by Green never came.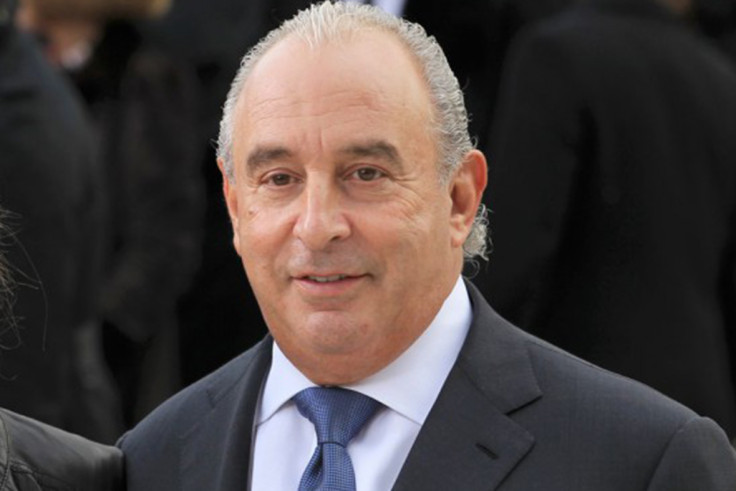 He told the Guardian that Green had not given a written guarantee of securing insurance but that it had been verbally promised.
BHS has been making losses over the last seven years amid increased competition from high street retailers such as Primark. Chappell said Green and his management team had placed the retailer in a dire state by taking £40m ($52m) less than expected over the 2014 Christmas period – months before it was sold to him.
"We were very unlucky and Philip Green knocked us over," Chappell said.
But the finance director of Green's Arcadia group, Paul Budge, said the management team had left more than £90m ($130m) in cash and debt facilities and £100m ($144m) in assets when the company was sold to Retail Acquisitions.
"We could not have given Retail Acquisitions more help or assistance or support to try and make this business work," he told the Guardian. "There were probably multiple reasons why it didn't work but it certainly wasn't through lack of our help."
Administrators may announce the sale of some BHS stores later this week.