Former UK chancellor George Osborne has declared a salary of £650,000 a year ($790,000) for working just four days a month at the world's biggest fund management firm, Blackrock.
Osborne confirmed his expected salary in the register of members' financial interests at the House of Commons on the same day that his successor Philip Hammond delivered his Budget speech to the nation on Wednesday (8 March).
In the same declaration, the Conservative MP also revealed that he was paid £786,450 ($956,952) last year from giving 15 speeches, mostly to financial institutions like JP Morgan and Lloyds Bank.
The 45-year-old earned more than any other MP in 2016 and announced that he was joining BlackRock as an adviser in January this year, six months after Britain voted to leave the European Union.
As a key Remain campaign figure, he was sacked as Chancellor of the Exchequer when Theresa May became prime minister.
But it was not all bad for Osborne in 2016. In addition to his salary as an MP of £74,962 ($91,211), he was paid £81,174 ($98,770) and £60,578 ($73,000) for two speeches at JPMorgan's New York HQ last October.
The MP in the Cheshire constituency of Tatton will now earn the equivalent of £13,000 ($15,820) per day as a part-time adviser to BlackRock. He will also be eligible for share rewards, say reports.
This is more than eight times his backbencher's salary as an adviser to the Wall Street firm despite criticism that BlackRock may have benefited from reforms to pension rules he made whilst chancellor.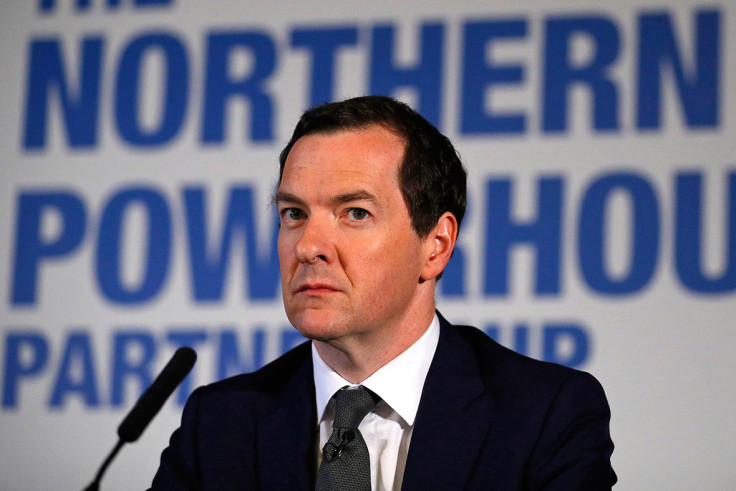 BlackRock's founder and chief executive Larry Fink said Osborne had "a unique and invaluable perspective on the issues that are shaping our world today" when his appointment was announced.
BlackRock added that Osborne would provide advice on macroeconomic policy and perspectives on European politics and policy, Chinese economic reform, and trends such as low yields and longevity and their impact on retirement planning.
Last month, the Guardian reported that Osborne said his work represented a "varied and interesting" contribution to national life.
Asked if working for BlackRock represented a conflict of interest he replied: "I was chancellor of the exchequer, working seven days a week, and now I'm a backbench MP I made a decision to remain in politics and public life because I wanted to go on contributing to the discussion about helping to improve our country.
"This week is not a bad snapshot of my life. On Monday, I was in New York accepting a Kissinger fellowship at the McCain Institute, then on Wednesday I was speaking in the House of Commons about Europe, and here I am with my colleagues promoting the north of England and later you can come and join me in Knutsford in my constituency.
"That seems to me a pretty varied and interesting way to spend my time and hopefully make a contribution to our national life through things like the Northern Powerhouse Partnership."