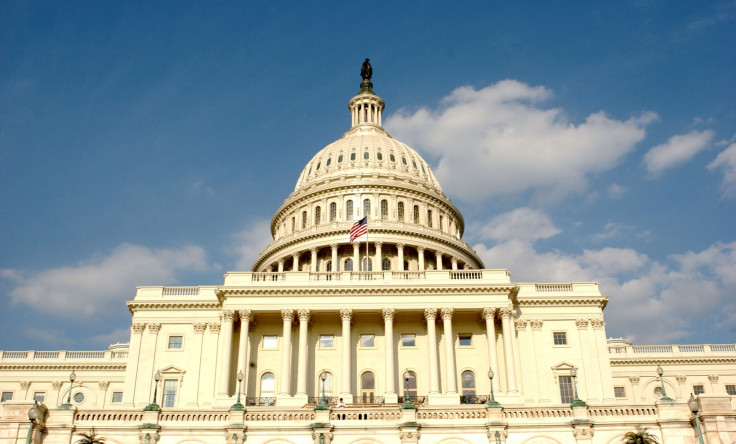 Two former staff employees have been charged over the leak of private, nude images and videos of a member of the US congressional delegate from the Virgin Islands and her husband last year, federal prosecutors said on Thursday, 13 July.
Juan R. McCullum, 35, of Washington D.C. was indicted by a grand jury on two counts of cyberstalking, the US Attorney's Office for the District of Columbia said in a statement.
Co-worker Dorene Browne-Louis, 45, from Maryland, was indicted on two counts of obstruction of justice for lying to law enforcement and a federal grand jury about her knowledge of McCullum's activities.
The charging documents did not state the name of the delegate they worked for. However, Delegate Stacey Plaskett has previously acknowledged that private images and videos of her had been stolen and leaked online last year.
"Last year, my privacy was invaded, which was followed by an organized smear campaign and defamatory press reports concerning both me and my family," Plaskett, who is a non-voting delegate to the House of Representatives, said in a statement. "I was informed today that preliminary arrests had been made of individuals who were involved in those illegal acts.
"I am deeply grateful to the Capitol Police and U.S. Attorney for the District of Columbia for their thorough and in depth investigating the crimes committed against me, and those who I love."
According to court documents, McCullum had offered to help Plaskett fix a malfunctioning iPhone by taking it to a local Apple store in March 2016. Plaskett also gave McCullum the password to the device that contained nude images and videos of the delegate and her husband.
McCullum was not authorised to take, copy or distribute information from the phone, the document states. In July 2016, after he left Plaskett's office, he created a Hotmail account and Facebook profile using a fictitious name to distribute and post the images and videos, sending at least 10 emails to politicians, reporters and others in which he attached at least one of the nude photos of video.
Using the false Facebook account, he posted several of the private photos and videos and "friended" people that Plaskett knew, including Plaskett's challengers in an upcoming primary election.
McCullum also allegedly texted Browne-Louis about his activities and sent her emails containing several of the images and videos. A forensic investigation by authorities found that Browne-Louis deleted the pertinent text messages she received from McCullum.
She also allegedly made false and misleading statements to law enforcement officers during the investigation and provided false, incomplete and misleading testimony before the grand jury.
Browne-Louis pleaded not guilty to the charges and was released on personal recognisance pending a July 19 hearing. She faces a maximum of 20 years in prison.
McCullum's first court appearance has yet to be scheduled. He faces a maximum penalty of five years in prison.