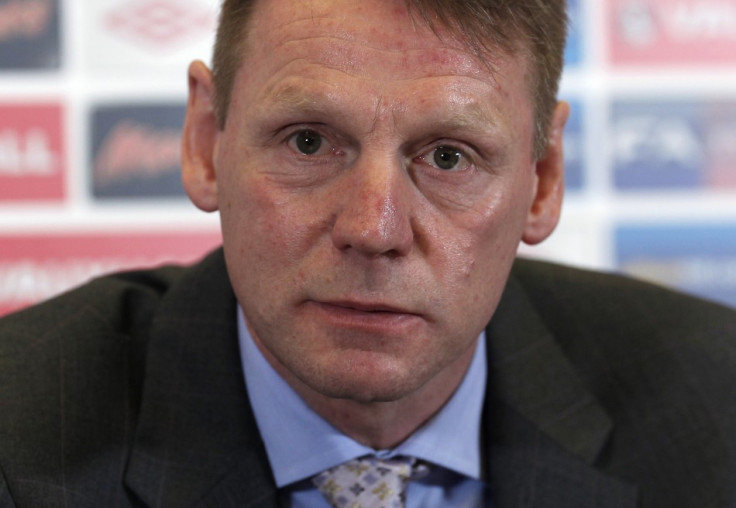 Ex-England hero Stuart Pearce has signed for a flagging non-league football club that have been dubbed 'the worst team in the UK'. The former Nottingham Forest and West Ham left-back has decided to come out of retirement and sign for Longford AFC, based in Gloucestershire, after they lost all 18 games this season, scoring just one goal and letting in 179.
The Hammersmith-born defender was once nicknamed Psycho for his uncompromising attitude on the pitch but will now pay £5 a game subs in an attempt to transform the fortunes of the Gloucestershire Northern Senior League Division Two. Longford are currently rooted to the bottom of the league and will welcome their new star signing to a training session before he plays his first match.
The nation wept with Pearce after he missed a penalty against Germany in the World Cup semi-final in 1990. But in a moment that symbolised the former Manchester City manager's international career he smashed home a penalty in a quarter-final shoot-out against Spain.
And on 28 January Pearce, who began his career at non-league Wealdstone, said the grassroots game was "essential" to the sport's lifeblood. He told the BBC: "I started out in non-league football playing for Wealdstone before joining Coventry City.
"So I'm looking forward to working with manager Nick Dawe, and helping a group of talented young footballers achieve their dreams and, hopefully transforming both the dressing room confidence, as well as the on-the-pitch performance, and seeing how far they can go up the league."
Longford have been battered 17-0, 16-0 and 15-0 this season but manager Nick Dawe, said the Pearce signing will give them "the best chance possible to go further than we ever have done before".
"A year ago we were playing in front of one man and his dog and now we are set to (attract) hundreds for Stuart Pearce's debut. Stuart knows that there will be no special treatment, he will still need to pay his £5 a game subs."
Pearce, managed both the full England team which lost to Netherlands following Fabio Capello's resignation in 2012 as well as the England U-21's. He also managed Team GB during the Olympic football tournament at London 2012.