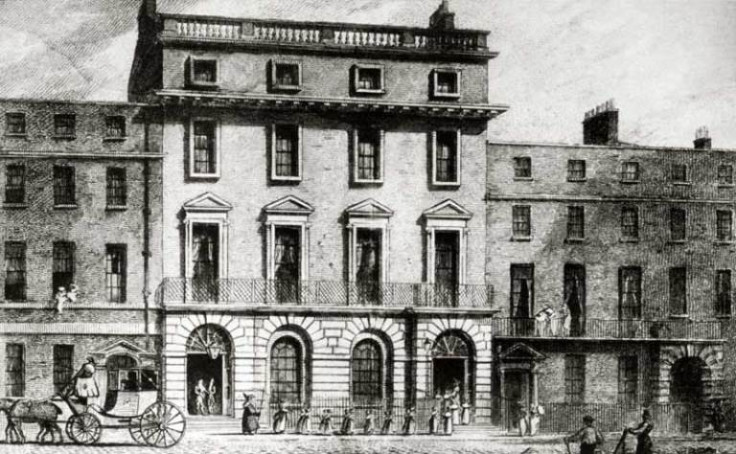 At London's Freemasons' Tavern in Holborn exactly 150 years ago, a group of men gathered to create the world's first football association. Tonight, in the same location (now called the Connaught Rooms), the FA's President the Duke of Cambridge will be guest of honour at a special gala to celebrate the remarkable success story of football.
Prince William, Sepp Blatter and Greg Dyke will all speak at the dinner, which comes a day after a plaque was unveiled at the same venue to commemorate the place where on 26 October 1863 the FA's first secretary and player Ebenezer Cobb Morley transcribed the game's original 13 rules - including an early version of the offside rule, a source of heated debate even then.
Worth an estimated £2.5m, the book of minutes - described by Melvyn Bragg in a video produced for the occasion as one of 12 books that "changed the world" - will be on display this evening. Also present will be some of England's 1966 World Cup heroes, George Cohen, Martin Peters and Sir Geoff Hurst, along with UEFA's Michel Platini and Sepp Blatter, President of FIFA, who will be portrayed by Tim Roth in a film about FIFA, it was announced yesterday.
Since that historic first meeting in 1863, football has become the world's most popular sport. The 2010 World Cup Final was broadcast from the Arctic to Antarctica and in every single country on earth. It is estimated almost half the world population - some 3.2bn people - watched Andres Iniesta score a late winner for favourites Spain against the Netherlands in South Africa.
However, the game continues to divide families, cities and nations. Hooliganism has long plagued the game, and this week complaints about racist spectators at a CSKA Moscow v Manchester City match led to calls by City's Yaya Toure for black players to boycott the 2018 Russia World Cup. In 1969 El Salvador and Honduras even fought a brief war - the so-called "Soccer War" - following fighting at a qualifier for the 1970 World Cup.
This evening's dinner rounds off a year of celebrations. This afternoon players at every level will wear T-shirts beneath their playing outfits emblazoned with "FA150" and after tonight all that remains will be a "friendly" against old rivals Germany at Wembley on 19 November. Although as every true football fan knows, there's no such thing as a friendly.