Former Liverpool Under-23s coach Michael Beale said his desire to see another culture convinced him to take the job of Rogerio Ceni's assistant at the Brazilian club Sao Paulo FC.
He joined the Merseyside club in September 2012 after spending 10 years at Chelsea's academy. Beale was handed the role of the Reds' youth development lead coach for the Under-15 and Under-16s and was later promoted as Liverpool Under-23 (Under-21) boss in August 2014.
Beale said he was happy at Liverpool and as an academy manager he saw several of the young players given an opportunity in the first team during his spell. He has the ambition to manage a club on his own, but believes he has still a lot to learn and develop. This, coupled with his desire to push boundaries convinced him leave the Reds for Sao Paulo.
"I have had 15 years at three incredible big clubs. Chelsea is my club as a child, a world famous club. Liverpool is a club that takes your breath away in terms of how it is. The history and how the way people treat you. I had a lot of success. I was comfortable at Liverpool," Beale told IBTimes UK.
"For me, I have been around a lot of world class coaches. And they all spoke the second language. I have done some Spanish lessons. I always felt as if I wanted to see another culture to learn and develop and push beyond."
"I am in a situation where I am 36 and I think my next job would be hopefully to go on and manage on my own. Before I make that jump, I need to make sure that I develop further. To be the first English coach to come here [Brazil] and also Rogerio Ceni is not a normal person," he stressed.
Recently, Liverpool's teenage academy hotshot Rhian Brewster revealed that his former Under-23 manager is enjoying his life in Brazil.
Beale says Ceni, the former Brazil goalkeeper and Sao Paulo legend, was successful in translating his plans for Sao Paulo to him and that played a key role in his departure from Liverpool.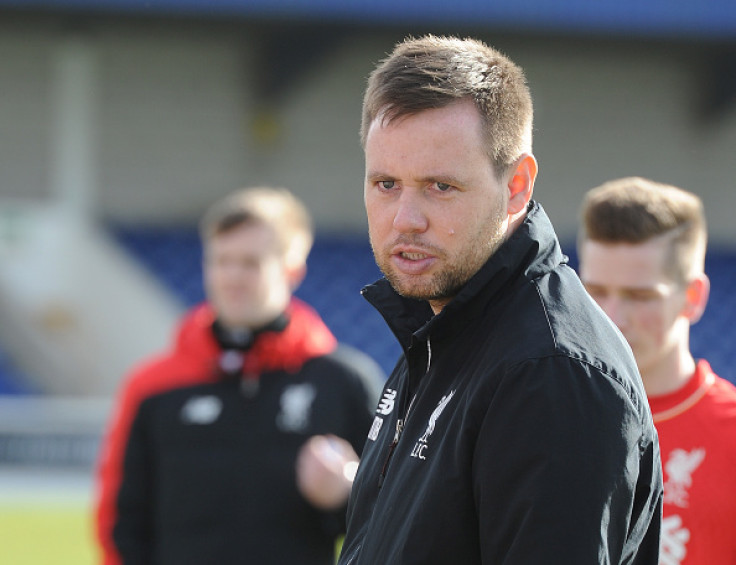 "It's like Steven Gerrard becoming a Liverpool manager or Ryan Giggs going on to manage Manchester United. So I knew this project was exciting. When Ceni explained to me that he wanted to change the style of how the team played and wanted to bring happiness to the fans, we knew it wouldn't be easy, but at the same time he inspired me," he said.
The Englishman revealed his role under Ceni at the Brazilian outfit and said: "My role is to give lots of ideas and direction to the team. And Rogerio, tactically shares everything. He is very open minded. I am not a normal assistant that sits in the background and helps put the cones out."
"I am much more heavily involved in daily training sessions and how we are going to play. That's what interested me. It's the partnership. Basically, it's friendship. I wasn't looking to leave Liverpool because I was extremely happy, but this was a unique experience for an English coach."