Ex-Microsoft chief executive Steve Ballmer: Linux no longer a cancer, now 'in the rearview mirror'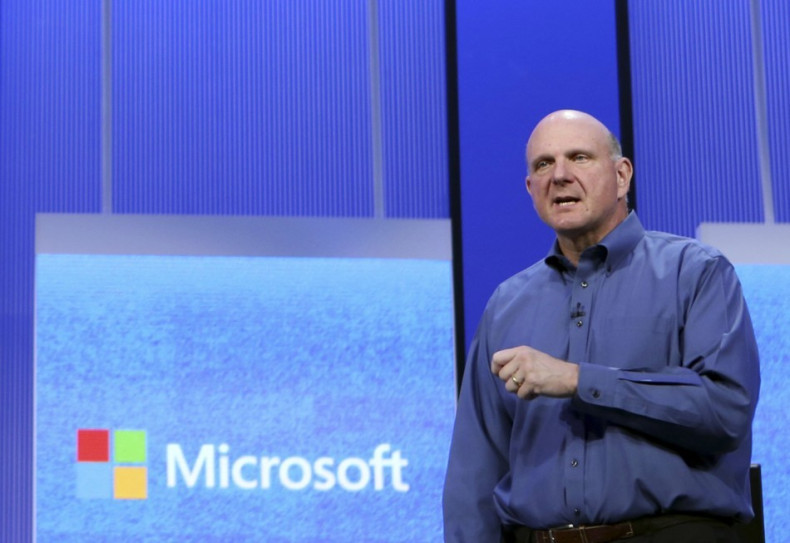 Former Microsoft chief executive Steve Ballmer, who famously called Linux a "malignant cancer" 15 years ago, has softened his position on the open-source operating system. On 8 March, Microsoft announced plans to open up its SQL Server database software to users of the Linux operating system with a full launch planned for mid-2017.
"Linux is a cancer that attaches itself in an intellectual property sense to everything it touches," Ballmer said in 2001. Known for his intensity, Ballmer says his position was right for the time and now the threat is "in the rearview mirror".
"The company made a ton of money by fighting that battle very well," Ballmer said at a dinner hosted by Fortune magazine. "It's been incredibly important for the company's revenue stream."
According to Reuters, Ballmer said he "loved" seeing Microsoft's announcement to bring one of its most successful business software products to Linux. He even emailed current chief executive Satya Nadella in support.
Ballmer joined Microsoft as its 30th employee in 1980 before taking charge of the tech firm in 2000 when Microsoft co-founder Bill Gates stepped down - a move that coincided with the bursting of the tech-bubble, the Justice Department's historic antitrust suit against the firm and the plummeting of Microsoft shares. Between the time of Ballmer's appointment in 2000 and the announcement of his resignation in 2013, Microsoft shares lost more than 40%, according to Reuters.
The shares have risen more than 50% after Nadella took over in February 2014. Ballmer said Nadella's tenure has been good and attributes the change in market sentiment partly due to having a new executive at Microsoft's helm.
"Personality change leads to market perception change," he said.
Since he stepped down, Ballmer has focused on operating his NBA team, the Los Angeles Clippers, bought a 4% stake in Twitter and even meditates and practices yoga.
"You get a lot of time to work out, meditate, take it easy," said Ballmer. "It's a wonderful thing to do."