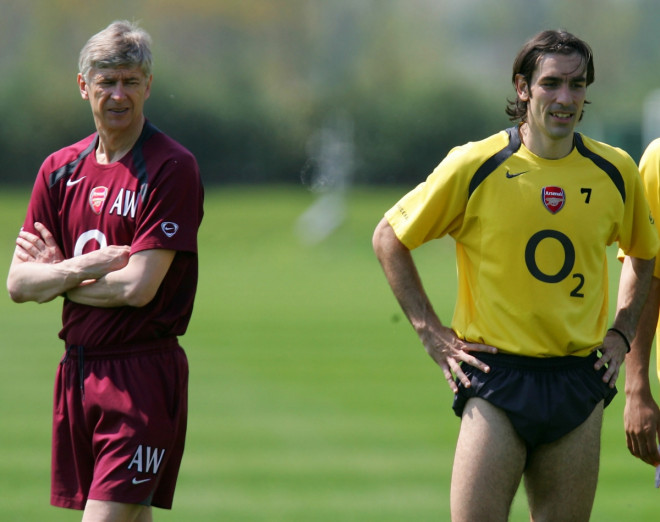 Robert Pires has told IBTimes UK that if Arsenal fail to beat Chelsea on Saturday their Premier League challenge will be over, while if they secure a victory Liverpool will be their main rivals for the title.
Pires is currently training regularly with Arsenal's first-team and he believes the squad are confident of winning trophies after nine seasons without silverware.
After beating Tottenham last weekend, Arsenal are just four points off the Blues and the Saturday lunch-time game has become a crucial match for the north London club.
"The Chelsea game is a final. It is the final. If they [Arsenal] win they will be just one point off Chelsea and It may be really good, but if they lose I think the league is over for Arsenal. We must prepare really well for this game," Pires told IBTimes UK.
"The victory over Tottenham has to be a boost to win the league."
Asked who are the favourites to win the Premier League, Pires said: "For me Arsenal, because is my team.
"Arsenal are the favourites and Liverpool are their most dangerous rival. But we cannot forget Manchester City or Chelsea. City are really good and I know Pellegrini well [they were together at Villarreal]. If they win the games that they have in hand I think they will win the League.
"And Chelsea does not play well but they win. It's Mourinho's signature. When you're a coach, the most important thing is to win and he gets that. "
Asked if failure to win a title this season would be a disappointment, Pires said: "It would be a disappointment for the fans.
"Because if you look at the FA Cup and, with all due respect to Wigan, Arsenal have a very good chance to win.
"Indeed we can win the double. We really can. Why not? The Chelsea game will decide our season. When you play for Arsenal you have to try to win all competitions.
"Arsenal should try to win both the Premier League and the FA Cup, and not choose just one."