China Leads Prisoner Execution List, Iran Stands Second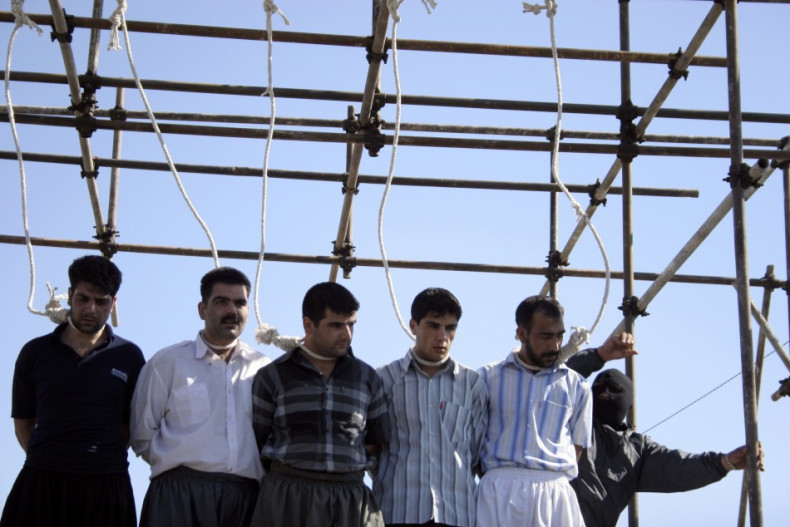 Half of the total number of executions last year around the world was carried out in Iran whereas China, that refuses to disclose figures on the number of prisoners executed, still leads with thousands of executions every year.
Up to 1923 prisoners were executed in 63 countries around the world in 2011, while it was a higher figure in 2010 with 2024.
Amnesty estimates that overall 18,750 were sentenced to death worldwide at the end of 2011, pointing out that only 10 per cent of the world's nations executed prisoners.
Data released by Amnesty International shows 20 nations still punish with capital punishment though the number is lower than the peak in 1995 when 41 nations practised execution or capital punishment.
Many believe that the Arab rising in the Middle East gave opportunities to its autocratic leaders to quell dissent by executing all those who opposed authoritarian regimes.
Iran executed 360 prisoners last year on different counts. It still has a waitlist of another 156 prisoners who were sentenced to death, but their fate was not clear, according to Amnesty.
Iran is also the only nation to have carried out executions of three minors, while Saudi Arabia was blamed for one execution of a minor. Amnesty says it has enough proof that Iran has been secretly executing many on charges relating to drugs.
Saudi Arabia executed 82 prisoners in 2011 behind its prison walls with the fate of nine sentenced to death, still unclear.
Out of the 291 death sentences or orders for capital punishment, Iraq executed 68 last year, up from the single execution it carried out in 2010.
Turmoil-hit Egypt had 123 prisoners sentenced to death with one confirmed execution and little clarity on the fate of remaining prisoners last year.
Yemen hanged 41 of its prisoners in 2011, with a further 29 on sentence. Military-governed North Korea decided to kill 30 of its prisoners. Somalia executed 10, whereas Muslim-dominated Sudan had seven on its executed list followed by Bangladesh with five.
In the west, the Americans are under constant pressure to let go of capital punishment and executions as the last resort for punishment. The US was again the only country in the Americas and the only member of the G8 group of leading economies to execute prisoners - 43 in all - including Troy Davis in Georgia in September, reported Amnesty.
Amnesty pointed out that there was some hope in the latest findings as countries showed interest in looking at alternatives of death sentence and had relaxed norms to reduce the number of prisoner executions.
In China the government eliminated the death penalty for 13 mainly "white collar" crimes, and measures were also proposed to reduce the number of cases of torture in detention, strengthen the role of defence lawyers and ensure suspects in capital cases are represented by a lawyer.
In the US, where the number of executions and new death sentences has dropped dramatically from a decade ago, Illinois became the 16th state to abolish the death penalty, and a moratorium was announced in Oregon.