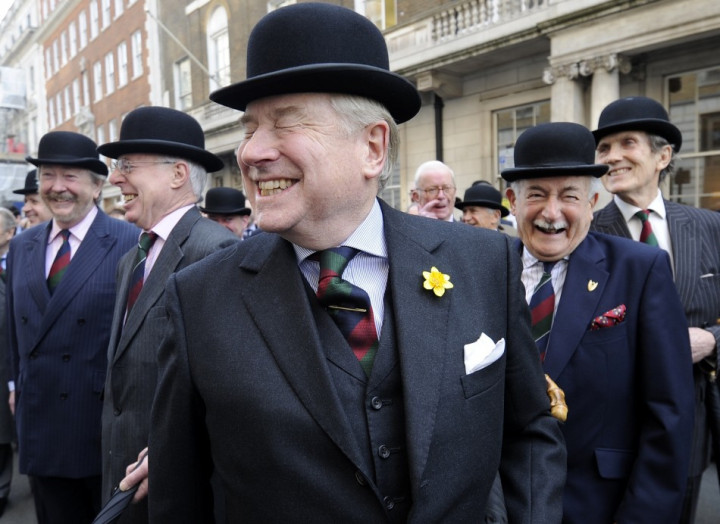 Company bosses are making "inflation busting gains" in their bumper pay packages even though staff who work below them are suffering salary freezes and a real terms cut in income, according to a new report by the Chartered Management Institute.
Wages have stagnated as the cost of living soared in recent years, and thousands of jobs have been lost in the aftermath of the financial crisis, intensifying the focus on executive remuneration packages which have often been shielded - even increased - despite the economic downturn and waning company performance.
The CMI's National Management Salary for 2013 revealed that chief executive pay, including bonuses, has soared by 15.8 percent on the year before. Director pay has risen by 5.3 percent, while manager pay is up 3.9 percent.
"Astronomical pay can only be justified by stellar performance. Without that link and without a sense of fair play across organisations, top pay levels risk corroding employee engagement - just when we need it most," said the CMI report.
Consumer price inflation hit 2.8 percent in February, a nine-month high. Total pay grew by just 1.2 percent, leaving the finance millions of people squeezed as the struggle to meet normal outgoings such as energy, rent and food bills.
"Perhaps these individuals have all indeed delivered truly 'exceptional performance'. Yet, even if that is the case - and the UK's flat-lining GDP suggests that, just perhaps, not all of them are - is it right that pay at the top outstrips every other layer of the organisation by such a distance?" said the report.
"The risk is that top managers become more distanced from employees at a time when employees' pay - including more junior management tiers - is being eroded by inflation, when economic growth is limited or non-existent, and when the quality of working life is being undermined as working hours rise."
As well as declining pay in real terms, the Conservative-Liberal Democrat government has made cuts to its welfare spending under an austerity drive to help erase the deficit in public finances left behind by the previous Labour administration.
Around 80 percent of benefit recipients are in work and rely on welfare to supplement their low incomes.
"Ordinary people are suffering the biggest squeeze on their incomes in almost a century, but families' financial pain is not being shared by their top bosses who have huge bonuses to cushion them against any drop in their living standards," said Frances O'Grady, general secretary of the Trades Union Congress.
"While real wages continue to fall for working people, the cosy pay clubs setting salary and bonus payouts for top executives are awarding payouts that bear little relation to company performance and that only serve to widen the gap between the richest and the poorest in the UK."
The government insists it is helping the lowest paid take more of their money home by increasing the personal allowance threshold, the point at which an individual starts paying the 20 percent basic rate of income tax, which will hit £10,000 in April 2014.
They are also looking at giving shareholders more power over executive remuneration with the possibility of binding votes.
In recent months there has been a backlash from investors to executive remuneration, dubbed the "Shareholder Spring".
When Barclays Bank decided to award its former chief executive Bob Diamond a £17.7m pay package in 2012 he was heckled by shareholders at the annual general meeting, with 27 percent voting against it.
Insurance giant Aviva's chief executive Andrew Moss bowed to increasing pressure from his shareholders, who watched their stock value drop by nearly a quarter in 2011, and waived a 5 percent pay rise as an appeasement.
---
Follow @shanecroucher