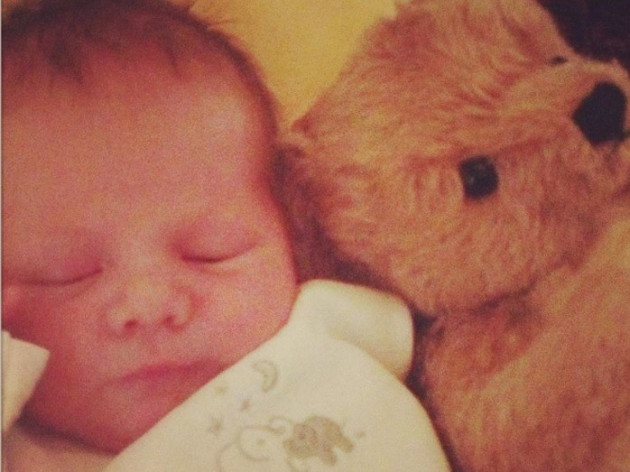 An expectant mother gave birth in the bathroom of a top London hotel after she was turned away from a leading hospital.
Michelle Booth and Richard Eades welcomed their son George just four hours after midwives at University College Hospital told Booth her labour was not far enough along and sent her home.
The couple checked into the plush hotel on Tottenham Court Road to avoid the journey back to their Hackney home.
"They said I was in the early stages of labour, but it felt a lot further on. Basically, they said there was nowhere for us to go," Booth said.
"I couldn't face the journey back down the Euston Road and then over all the speed bumps."
They chose UCH over their local hospital because of its reputation as a top teaching institution. Booth was concerned because she had had complications early in her pregnancy.
But after they settled into their room, Booth's labour pains began to intensify so her partner rang the hospital again. They were told it was still "very early days".
"I was in the bathroom and I had the urge to push, but thought it couldn't be the baby," she said.
"The baby came and Richard caught him. We were completely elated and there were a few tears."
In honour of his place of birth, they gave their special delivery the middle name of Reg, the acronym of the Radisson Edwardian Grafton.
"We thought we've had quite an exciting story - and quite romantic too - that we would want to tell George when he grows up," Booth added.
Normal advice
A UCH spokeswoman said staff at the Royal College of Obstetricians and Gynaecologists had followed the correct protocol.
Pat O'Brien, the hospital trust's clinical director for women's health, said: "The Royal College of Obstetricians and Gynaecologists advises that any woman assessed to be in the very early stages of labour, and who is giving birth for the first time, is advised to go home until labour is more advanced, keeping in contact with the hospital by phone to advise on progress.
"This is perfectly normal and research shows that women do better in familiar surroundings where they can relax.
"We would like to take this opportunity to congratulate Michelle and her partner on the birth of their healthy baby boy."