New York City may experience flooding as intense as that produced by 2012's superstorm Sandy, at least three times more often than today over the next century, scientists have warned. They say that rising sea levels are to blame.
While New Yorkers have not been affected by Hurricane Matthew – which has struck Haiti and parts of the US over the past week – the effects of Hurricane Sandy four years ago were devastating. New York subway system was completely flooded, as were many suburban communities, and almost all road tunnels entering Manhattan.
Rising sea levels, which are expected to accelerate more in the context of climate change, may be accompanied by similar extreme floods, even without major storms like Sandy taking place.
The study, published in the journal Proceedings of the National Academy of Science, estimates that such floods will become much more commonplace by 2100.
A history of flooding
Researchers have collected historical data such as tidal-gauge records taken from New York City going back to 1856, as well as geological records from the same area going back two millennia. Using this data, they have created computer model projections to find out how likely floods will become in the area, in the coming years. The projections include models of sea-levels, storm intensity and storm surges.
The data suggests that there has been a 20-fold increase in the frequency of extreme floods, primarily as a result of sea-level rise, between the historic period from 850 to 1850 and the late 20th century.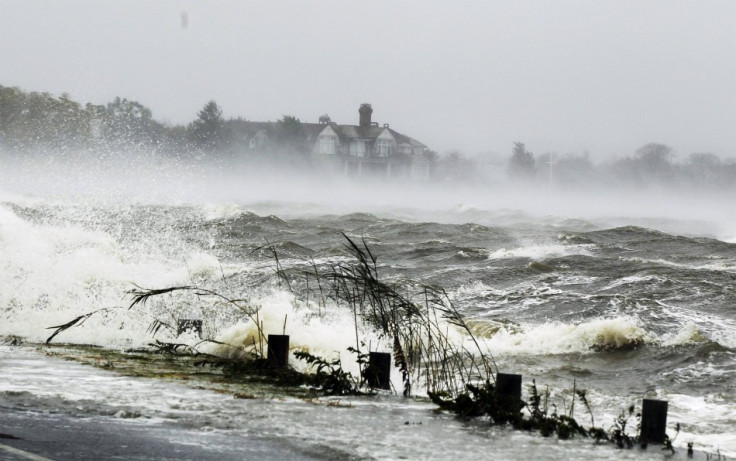 However, this rise was mostly due to natural effects, like the slow sinking of the land in the mid-Atlantic region at the end of the last ice age – now human-caused climate is largely to blame for sea-level rise. It has accelerated even more since 2000, so that floods are expected to become more frequent, even if hurricanes like Sandy no longer disrupt the city of New York again.
The scientists expect floods to become three to four times more likely in the next century than during the historical period they studied. "The grand answer is that things are going to get worse by 2100," says one of the authors, Ben Horton, from Rutgers University. "If nothing changes with hurricanes, sea-level rise alone will increase the frequency of Sandy-like events by 2100."
What if hurricanes change?
It is however not impossible that the size, intensity and paths of hurricanes may change. The study's modelling of future storm-surges show hurricanes like Sandy may have an even worse effect on New York City in the future, making extreme floods 17 times more probable.
While this study relies on projections – and cannot predict with certainty when floods will occur – the researchers are confident that as they refine climate and hurricane dynamic models, they will be better equipped to plan for the future and come up with strategies to limit the negative effects of flooding.