Ferrari have confirmed that a failure in the suspension was the cause of Felipe Massa's crash in the Monaco GP but have insisted that it will be fixed by the time they head for Canada.
Massa endured an unlucky weekend in Monaco, suffering from a crash in the practice that stopped him from participating in qualifying race and as a result, he began at the back of the grid before eventually crashing into the barriers on lap 29.
While Ferrari had denied that a mechanical failure was a cause of the crash at first, the team quickly changed their tune, admitting that this was in fact the problem.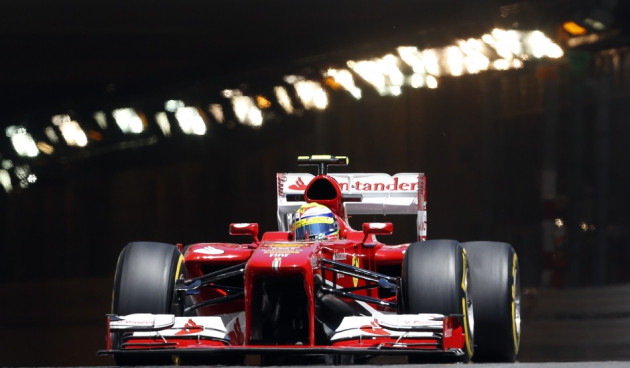 "The findings validated the first impressions of the engineers, confirming that the accident was caused by an element of the front left suspension breaking," Ferrari confirmed on their website.
"With all the required inspections completed to analyse what happened at the Monegasque circuit, the Car Assembly department can now start work in preparing the car for the Canadian Grand Prix."
Meanwhile, more controversy came from the fallout of the Monaco GP with Mercedes being investigated for undergoing an illegal tyre test.
Red Bull and Ferrari both launched protests after reportedly discovering that the team had Pirelli do a three day test on their cars.
While in-season testing is forbidden in F1, Pirelli claim they have the ability to allow limited testing. The verdict will be swayed by a report from Monaco stewards to be handed to the FIA.
Ferrari team principal Stefano Domenicali said of the issue: "As it is to do with the sporting regulations, you might expect a sporting penalty, but because it is not really clear what could be the effect on the race weekend, it is maybe bigger than that.
"I honestly don't know what should be the solution. Because there is no precedent, I have no idea what should happen."
The FIA released a statement saying the incident could be taken to a International Tribunal.