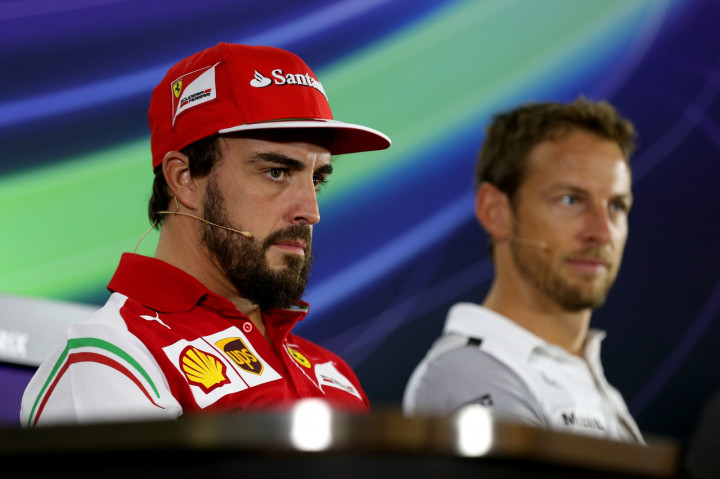 Fernando Alonso admits doubts over his future at Ferrari began to creep in last year.
Ferrari officially confirmed the Spaniard's departure after five years together before announcing Sebastien Vettel will join them in a three year deal on Thursday.
Alonso had two more years remaining on his contract but is expected to be confirmed at McLaren when the Woking-based team announce their drivers' line up for the 2015 season on 1 December.
Speaking during Thursday's press conference ahead the season's final race in Abu Dhabi, the two-time world champion admitted he initially had doubts following changes in regulations that came into place at the start of last season.
"There was not one special moment of the year that opened my eyes. Last year I had some doubts about 2014," Alonso said.
"I knew there was a big change of [the power unit] regulations so I thought it was best to check how the new turbo era was going for Ferrari.
"I had a very close relationship with [former] President [Luca] Di Montezemolo; we talked every week and we more or less agreed that if this year we were not competitive we could think of other options.
"When I arrived in the summer break I thought maybe it was time to sit with the president and say, if it was OK with them, I would like to go.
"I need to thank Ferrari so much as they could have said 'no' but they understood it was best for the two parties and this is a true sign of respect and love for this team."
Alonso's imminent arrival has thrown Jenson Button's future in the sport into real doubt. McLaren are currently deciding whether to pair the Spaniard with the 34-year-old or his partner Kevin Magnussen for next season, but Button has hinted he may not wait for their verdict.
"This is the best sport in the world, this is your life, this is everything," Button said. "But, when you are put into an uncomfortable situation, obviously your eyes are opened towards other possibilities - and there are a lot of challenges out there, whether it's in motorsport, other sport or something else altogether.
"I'm open to many things in life. I love what I do for a living, I love racing in F1, and the time I have spent with McLaren has been great but will I wait for the decision? That's something I can't comment on right now...."