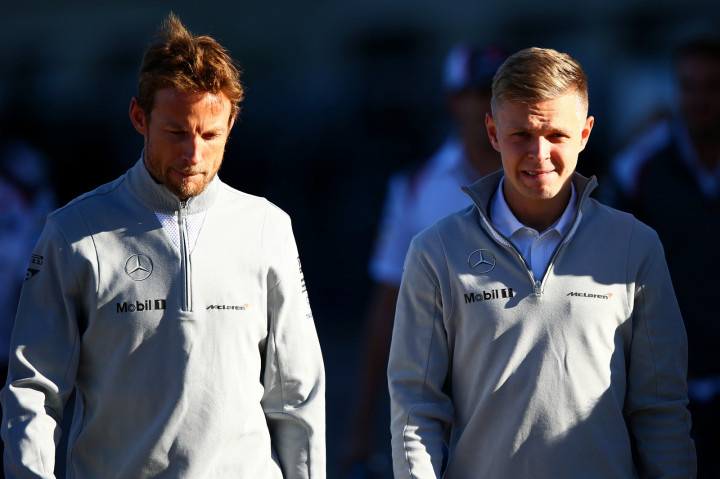 McLaren have delayed the announcement of their 2015 drivers' line up until 1 December with the future of Jenson Button hanging in the balance.
Wide-ranging reports suggest two time champion Fernando Alonso is on the verge of sealing his move from Ferrari to McLaren, although there is yet to be any confirmation of the switch.
Either Button or Kevin Magnussen are expected to be named his partner for the new season but they must wait until the start of next month before learning their fate.
The brief statement from the team said: "Guys, we know you are awaiting team news on our driver line-up. We'll announce after Dec 1 – you'll hear it here first. All eyes now on Abu Dhabi."
That leaves Button, a 15-year veteran of the sport, in the difficult position of having to line up for the final race of the season in Abu Dhabi not knowing his whether he has a future in Formula 1.
McLaren were initially expected to confirm their line-up following the conclusion of the season after Sunday's race but have delayed the process because "selecting the optimal driver line-up for a Formula 1 team is clearly an important process, and it is therefore one that requires precise and prolonged analysis".
Button, who has raced by McLaren for the past five seasons, will race for the 266th time in his career on Sunday.
His current partner Magnussen, 22, is considered the favourite to be retained for next season by McLaren, a situation that has contributed to the deteriorating relationship between the Woking-based team and Button.
"You want to feel like you are wanted within a team and part of the family," Button said last week. "It's like if your parents were to turn round and say, 'You know what, we're not sure if we want you at Christmas this year. But your brother can come, he's great'."