F1 2014: Scuderia Ferrari Confirm Sebastian Vettel to Replace Fernando Alonso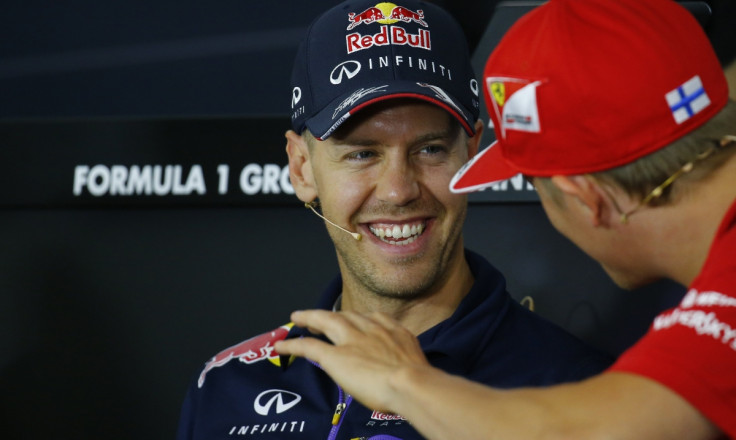 Ferrari have confirmed Sebastian Vettel will replace Fernando Alonso next season, after the German driver signed a three-year contract with the Italian team.
Red Bull Racing had already confirmed earlier this month that the German would leave the team at the end of the current season and that they will be replacing the four time World Champion with rookie Daniil Kvyat.
"Scuderia Ferrari announces that it has reached an agreement of three years' duration with Sebastian Vettel, who will drive for the team as from the 2015 season," Ferrari stated.
"The driver line-up next season will consist of Kimi Raikkonen and Sebastian Vettel."
At the same time Ferrari have confirmed the expected departure of Alonso.
"Scuderia Ferrari and Fernando Alonso announce that, by common consent, they have ended their relationship," the team said.
Fernando Alonso leaves the team at the end of this season, after a five year period which, with one race remaining, saw him score 1,186 points, 44 podiums, and 11 wins.
Meanwhile, the German driver has expressed his delight about the agreement: "For me that means the dream of a lifetime has come true"
"When I was a kid, Michael Schumacher in the red car was my greatest idol and now it's an incredible honour to finally get the chance to drive a Ferrari.
"The Scuderia has a great tradition in this sport and I am extremely motivated to help the team get back to the top. I will put my heart and soul into making it happen."
The news came just one day after McLaren delayed the announcement of their 2015 drivers' line up until 1 December - with Alonso said to be on the verge of moving to the English side.
© Copyright IBTimes 2023. All rights reserved.