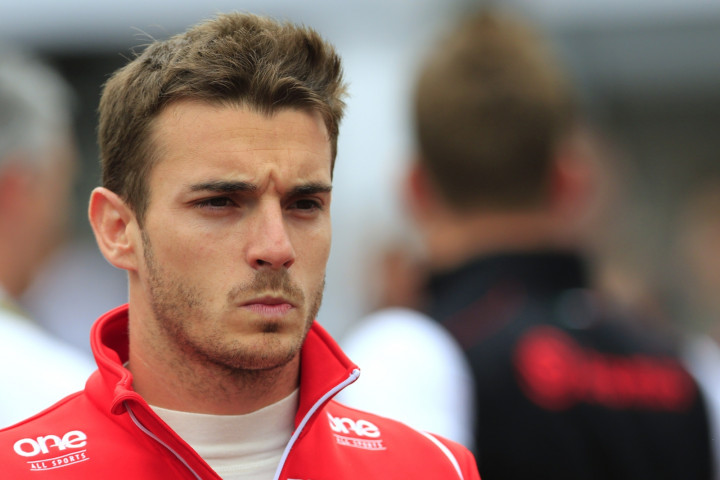 Marussia F1 driver Jules Bianchi remains in a critical but stable condition in intensive care as his recovery from crashing at the Japanese Grand Prix enters a 10th day.
The Frenchman was diagnosed with a diffuse axonal brain injury following the 5 October incident in Suzuka, which saw the 25-year-old slide off the track and collide with a tractor clearing away Adrian Sutil's Sauber.
Bianchi's family gathered at Mie General Medical Center in Yokkaichi last week, stirring rumours regarding his recovery, but a statement has confirmed his condition is unchanged.
"The past nine days have been extremely difficult for Jules and his family," a statement released via the Marussia team read.
"As a consequence of the accident at Suzuka, a number of medical challenges have needed to be overcome and the situation remains challenging due to the diffuse axonal traumatic brain injury Jules has sustained.
"Jules remains in a critical but stable condition in the Intensive Care Unit of Mie General Medical Center in Yokkaichi.
"The Bianchi family continue to be comforted by the thoughts and prayers of Jules' many fans and the motor sport community. In particular, the many demonstrations of support and affection during the course of the Russian Grand Prix in Sochi were of enormous comfort to Jules' parents and the relatives and friends also present at the hospital.
"The family will provide further medical updates when appropriate."