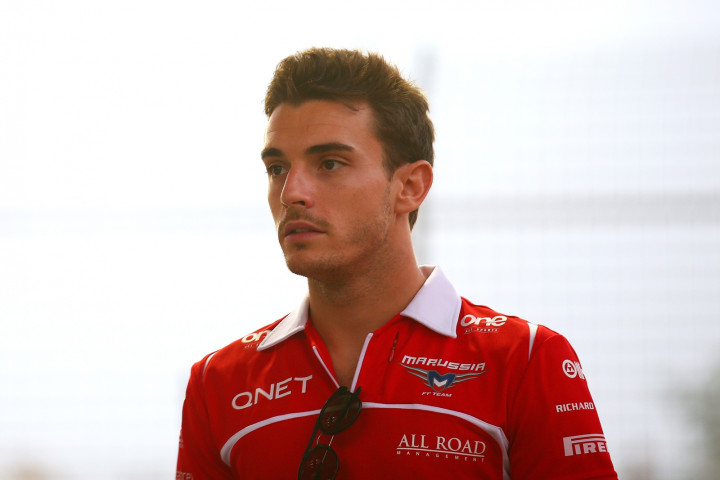 Relatives of critically injured Formula One driver Jules Bianchi are living in fear of a phone call telling them he is dead.
The Frenchman's father Philippe spoke of his family's pain as Bianchi lies in a hospital bed with devastating head injuries, after crashing during the Japanese Grand Prix.
Bianchi was left unconscious on 5 October after his Marussia car slid off the track in the wet conditions at Suzuka, colliding with a recovery tractor. Bianchi remains in a critical but stable condition with a diffuse axonal brain injury.
Speaking to Gazzette dello Sport, Philippe said: "The situation is desperate. Every time the telephone goes, we know it could be the hospital to tell us that Jules is dead.
"But initially they said that the first 24 hours were crucial. Then it became the first 72 hours and here we are still with Jules, who is fighting," he said.
Family members came to be at his bedside last week. Philippe Bianchi called it a "miracle" his son was not already dead from the injury and insisted Jules would carry on fighting for survival.
"I can see it. I believe it. I speak to him. I know he can hear me," he said. "His doctors have told us that this is already a miracle, no one has ever survived such a serious accident.
"But Jules won't give-up. His trainer Andrea says that if there is one person who can make it happen, with his will, it's Jules."
A diffuse axonal brain injury is the most common brain injury and nine out of ten of the most serious cases result in a permanent coma.