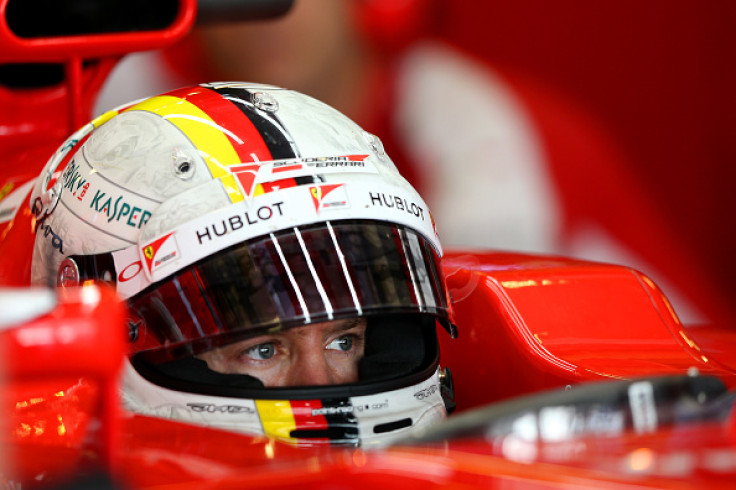 Sebastian Vettel has pinpointed two reasons which have led to fans alienating F1 in recent seasons. The Ferrari driver was of the view that the recent domination of Mercedes and the over complicated rules in the sport are the main reasons for reduced interest and called for the rules to be simplified to maintain a connect with supporters.
Lewis Hamilton and the Mercedes AMG F1 team have dominated the grid in the last two seasons winning back-to-back championships in the new V6-turbo era. The rest of the teams have played catch-up since the new rules were introduced at the start of the 2014 season, and one of the simple aspects that Vettel focused on is the sound of the cars, which was negligible from 2014 when ear plugs were a must for spectators watching a live race.
Apart from the sound of the engine, the former Red Bull driver feels there is excess focus on too many details, which is making it hard for fans to follow and understand the sport clearly. The four-time F1 world champion is hoping that future regulations will return the sport to its roots, when speed was the most important aspect.
"The dominance of Mercedes in the past two years took away a lot of excitement for the fans. The new rules focus too much on details ... I think primarily [F1] should be a sport and about which driver is the fastest," Vettel said, as quoted by ESPN F1.
"The car plays a key role today and in the past, but we should not lose that in the complicated regulations. The spectators must be able to identify with the technical aspects of the car, currently it is far too complex. In addition, the sound is missing."
"I think we have to be careful not to lose the roots of motor racing and I certainly hope the cars of the future will be more within their grasp," the German F1 world champion added.